Profitable. Simple. Fun.
Armed with a vision and a tasty recipe for soft pretzel perfection, Bill Phelps and Rick Wetzel opened the first Wetzel's Pretzels bakery in Redondo Beach, Calif., in 1994. Long lines of hungry customers soon formed, attracted by mouth-watering soft pretzels that were hand-rolled, baked fresh and served hot from the oven. As word spread about these golden-on-the-outside pretzels, the company added additional offerings to its menu.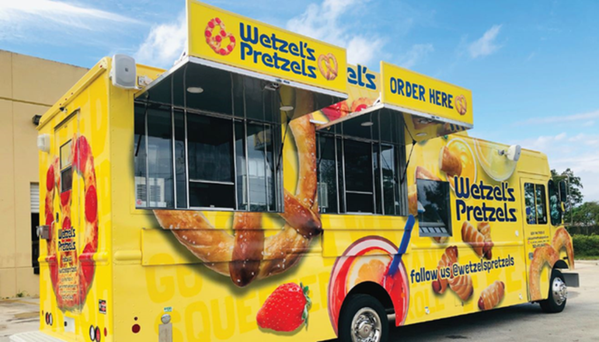 Today, Wetzel's Pretzels has grown to more than 340 fresh bakeries across the United States and around the world, including premier locations at Disneyland Resort and Walt Disney World Resort.
Every Wetzel's Pretzels bakery lives by the original vision of its founders; that each super-premium pretzel will be crafted from fresh dough and baked in-store consistently throughout the day, to ensure a delicious offering for each customer, regardless of when the craving for a pretzel strikes.
Wetzel's Pretzels sells hand-held happiness in the form of mouth-watering, hand-rolled, soft pretzels that are made from fresh ingredients and newly baked throughout the day.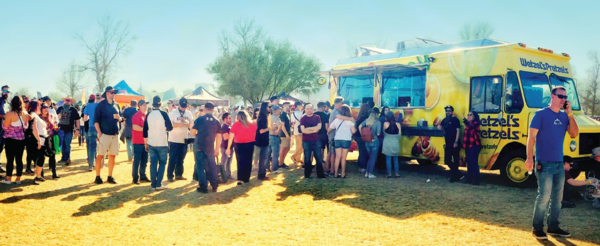 From Pizza Bitz to lemonade, everything we make is made with only the freshest ingredients. We are ideal for investors looking for a simple business that is easy to start, easy to run, easy to scale and proven profitable. We fit into any twist or turn with flexible designs for a variety of location needs including malls, food trucks, Walmart locations, C-stores, transit hubs and tourist areas.
Prior industry is preferred but not required. The ideal Wetzel's Pretzels candidate has an entrepreneurial spirit, a passion for food and a desire to deliver joy to guests. We are seeking potential owners with great leadership skills, the ability to motivate a team and a willingness to follow a proven business system.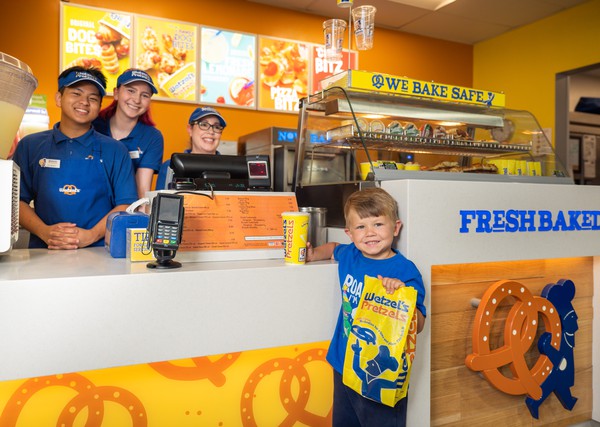 The first Wetzel's Pretzels bakery was opened in Redondo Beach, Calif., in 1994 by Rick Wetzel and Bill Phelps with a goal of delivering super-premium pretzels crafted from fresh dough and baked in-store consistently throughout the day. As word spread about our delicious pretzels, our menu and our store count began to expand. Wetzel's opened its first franchise in 1996, and today, there are over 340 bakeries across the country to serve you.
As a Wetzel's Pretzel's franchisee, you will receive LEAD award-winning training virtually or at our corporate headquarters. Not only that, but our Field Business Managers are your "boots on the ground" and provide you with personalized support to help you perfect your product, your operations, and your business. Franchisees have easy access to our senior leadership for individualized support long after you have gotten rolling with a Wetzel's franchise. Additionally, our seasoned real estate team will work with you to find the best real estate opportunity and we offer world class training at our corporate headquarters and ongoing annual training & support around operations, customer service, sales & marketing, P&L and management.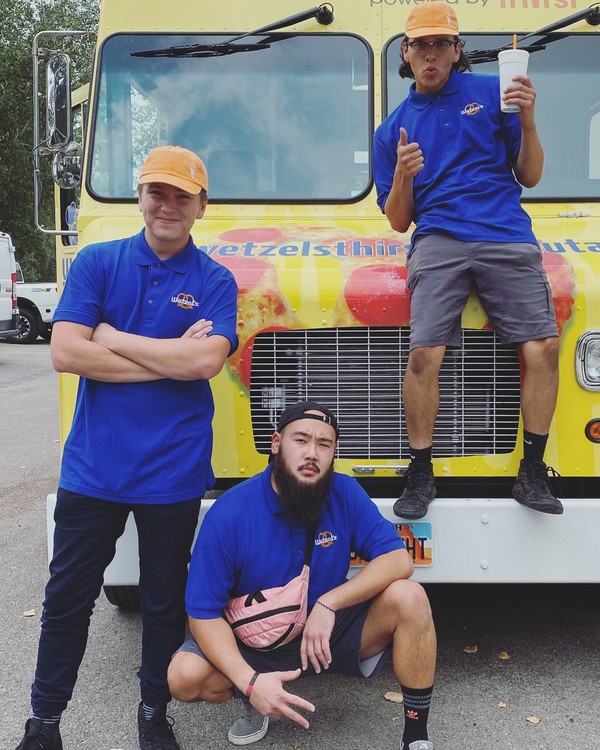 "The customers LOVE the product and Wetzel's provides us with outstanding support." - Sherri Beithman
"My military experience was quickly able to transfer over to Wetzel's. In the military, I was responsible for more than 30 Marines at a time. Not just their work performance, but overall, their livelihood and wellbeing. The military gave me the experience and understanding of how to LEAD a team rather than command one." – Tyler Dutton
"I loved the Wetzel's product, so I was very excited to be a part of the brand when the opportunity presented itself. Now that I have been an owner of Wetzel's Pretzels for over nine years, I can honestly say that it has been a blessing to work with a franchisor that cares immensely about their product. They push each franchisee to succeed in all areas." - Kara Felberg, a multi-unit Wetzel's franchisee.