Our concept delivers a significant result using a proven system, which we take you through step by step by step; and we have fun in the process. Universal Windows Direct believes that solid training and on-going support are essential to the growth of your business. Whether it's sales, marketing or technology; we provide you with the tools your company needs to be successful. A Universal Windows Direct dealership can provide you with a profitable, recession-proof business: high quality products that demand higher average tickets, increased closing rates with our versatile selling system and competitive purchasing power increases margins.
Why Us
The home improvement industry is truly recession proof. Regardless of the economy, homeowners always want to improve their homes:
Home or residential renovation is an almost $300 billion industry in the U.S.**
The average cost per project in the United States is $3,000**
Year after year, the home remodeling industry has experienced an average 5% growth nationwide
Superior Products
As a Universal Windows Direct authorized dealer you will be the sole provider of the exclusive UniShield™ line of windows, siding, and doors in your protected territory. Offering the UniShield™ product line to your market's consumers means you will have access to the highest quality features and technology in the industry. This versatility will enable you to provide a product for all price-points and styles, allowing you to compete in any market.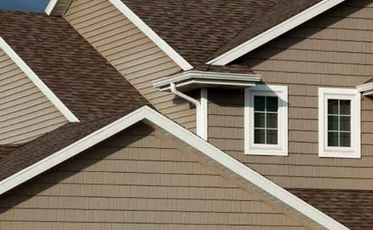 The System Reigns Supreme
Our "system" of advertising, marketing, selling and customer service isn't new, it's just unique to the home improvement industry. Simply put, if you follow our highly vetted system of running your business, you will own a profitable company.
Let Us Show You The Way
Becoming a UWD authorized dealer will provide you with all of the tools and training you will need to ensure a smooth transition to ownership and steady growth for success. Our business model is a tested and proven system that has afforded dealers from all regions and walks of life greater personal and professional freedom.
Your financial security and the opportunity for growth will be enhanced, not only by the systematic approach of our model, but also from the support our Dealership Development team provides each dealership individually.
Training Is Essential To Your Business' Growth
From day one, Universal Windows Direct will provide your dealership with all of the tools, training and support needed for a swift launch, guaranteeing steady growth and success. It all starts with an extensive training program at our corporate headquarters in Cleveland, OH where we guide you through:
Administration
Technology
Marketing
Canvassing
Product knowledge
Sales
Installation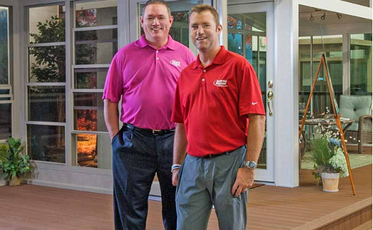 Exceptional People Get Results
From experienced business owners to young couples, UWD authorized dealers come from all walks of life. The one thing they all have in common? They are driven to succeed and find a better way of life for themselves and their families. By joining the Universal Windows Direct family they are given the tools and resources they need to achieve this.
We're looking for motivated, organized, ambitious individuals. Men and women who have the ability to be both creative as well as disciplined, and able to follow a structured, proven system. No experience in the industry is needed. Our dealers are self motivated, coach-able, visionary, and have a desire for constant and never ending improvement.