Do What You Love. Own Your Own Business. Achieve Financial Rewards.
TAB Franchise Owners make a difference in the businesses and the lives of their Members. Our network of high-caliber professionals are respected leaders in their own business communities with a passion for sharing their knowledge and experience in order to help others succeed.
Becoming a TAB Franchise Owner provides you with the opportunity to own your own business and make the key decisions to control your destiny. You'll also be backed by a passionate and committed world-class support system made up of people who know the advantages of owning a franchise.
Buying a TAB franchise allows you to experience all the professional freedom and rewards associated with running your own business without the stress of starting from square one. Why reinvent the wheel? It's business with a safety net.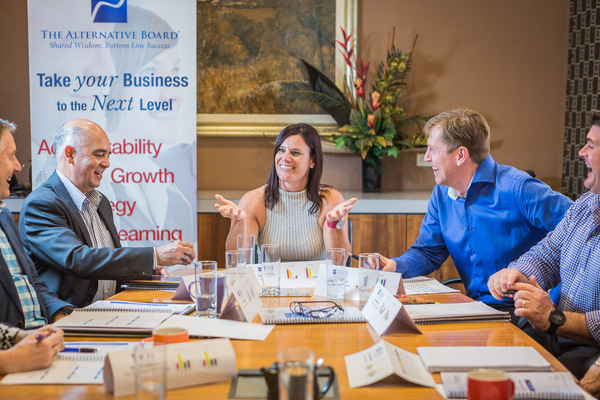 Is Owning a TAB Franchise Right For You?
There's no right or wrong background to come from to be a successful TAB Franchise Owner. There's no golden qualification or former position held that will make you a great success as a TAB Franchise Owner. The only thing guaranteed to ensure your success is YOU.
TAB Franchise Owners come from a wide variety of backgrounds. A typical new TAB owner was previously a successful executive in a large company, an owner of another business or a strategic business consultant. Many new TAB owners that have an existing consulting business join TAB to serve as a complement to their existing business.
As with any business, what you get out depends on what you put in. Our most successful Franchise Owners are:
- Self-motivated with the drive to succeed
- Compelling communicators, natural networkers, and great listeners
- Passionate about helping fellow business owners
- Committed to achieving personal and professional growth through tenacity and hard work
Our ideal candidates are transitioning executives, or experienced management consultants, or business owners, or former business owners with significant business experience in a senior-level role—either in a corporate environment or as a consultant to business executives. Regardless of specific background, however, we provide a comprehensive training and support program to assist candidates to be successful as TAB Franchise Owners.
"Being part of the TAB family has been a great experience. My income has steadily grown as I have focused on growing my business. Additionally, the professional and personal growth I have experienced working with TAB and my TAB Members has been fun and extremely rewarding."
Blair Koch, TAB Franchise Owner, Denver