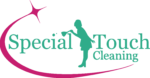 Special Touch cleaning has been in business since 1998.
We currently service over 350 clients in Richmond, Virginia. We are seeking qualified individuals who have an excellent customer service background, are able to work with people, and want to grow a business with residual income.
Special Touch has developed a unique app that will save our franchisees time and money.
This app is included free with all franchise territories. The app will perform the following functions:
Send out daily text reminders
Process credit cards automatically
Schedule your customers by zip code, time of service, and crew
Monitor crews in real time via our GPS program
Perform payroll including taxes and set up direct deposit
Please view the video below for more information.
Residential Cleaning Franchise
The cleaning services industry is a $46 billion dollar industry and is expected to grow 5.5% annually through 2014 with current business trends toward outsourcing and purchasing by two income families looking for more leisure time.
With many companies looking for cost reductions by outsourcing their building cleaning and maintenance responsibilities, this industry segment is expected to create the most new jobs.
According to the Bureau of Labor Statistics, employment in this industry is expected to grow at least as fast as the average overall employment through 2014. The Bureau sees the job growth in this industry to be driven by the construction industry and the equally growing numbers of companies who seek to outsource this job as a means of reducing costs.
Residential maid service is the highest requested service by women. The number of empty-nest households is growing and as "middle age" households move into the 55-64 age brackets, they are driving the growth of domestic cleaning services. Additionally, disposable personal income is expected to grow over the same period, further supporting demand.
Demographics
The 45+ year olds with higher than average household incomes appear to be the ideal target market for domestic maid services. The older group spends 22% to 32% more than average while the higher incomes spend nearly 3 times the average on these services. College graduates spend twice the average and most are married couples with a college degree.
As the population ages, this service will grow with increasing popularity. The more affluent the population is and the busier the two income households become, the more likely it is that this group will seek additional ways to create more leisure time.
ADVERTISING SUPPORT
Special Touch has a variety of marketing and advertising methods that we provide to every franchisee, so that they can continue to keep and attract customers. Having an active presence in print and online marketing shows that you are eager to gain new customers and also keep your current ones. Having up to date information and engaging content gives your customer another reason to trust you. Some of the marketing and advertising Special Touch provides includes:
Pre-qualified leads
PR campaigns
Internet marketing
Search engine optimization
Barter service
Local newspaper listings
Flyer distribution
With each of these methods of marketing it will ensure that you will have a steady stream of customers once your business is up and running. Special Touch will also provide a 20 page business plan to help you learn key information to launch and grow your business.
"On average, 5% of house cleaning clients use our service on a weekly basis, 80% use Special Touch on a biweekly basis, 10% on a monthly basis, and the remaining 5% are on time cleanings."
"The franchisee growth will be based on superior cleaning and customer service techniques. It is VITAL that each employee is trained in such a way that the customer can not do without our service. Referrals will come based on this superior service as well as growth of the company. Follow-ups will include on-site in-spection, phone calls, and comment cards to ensure continued customer satisfaction."