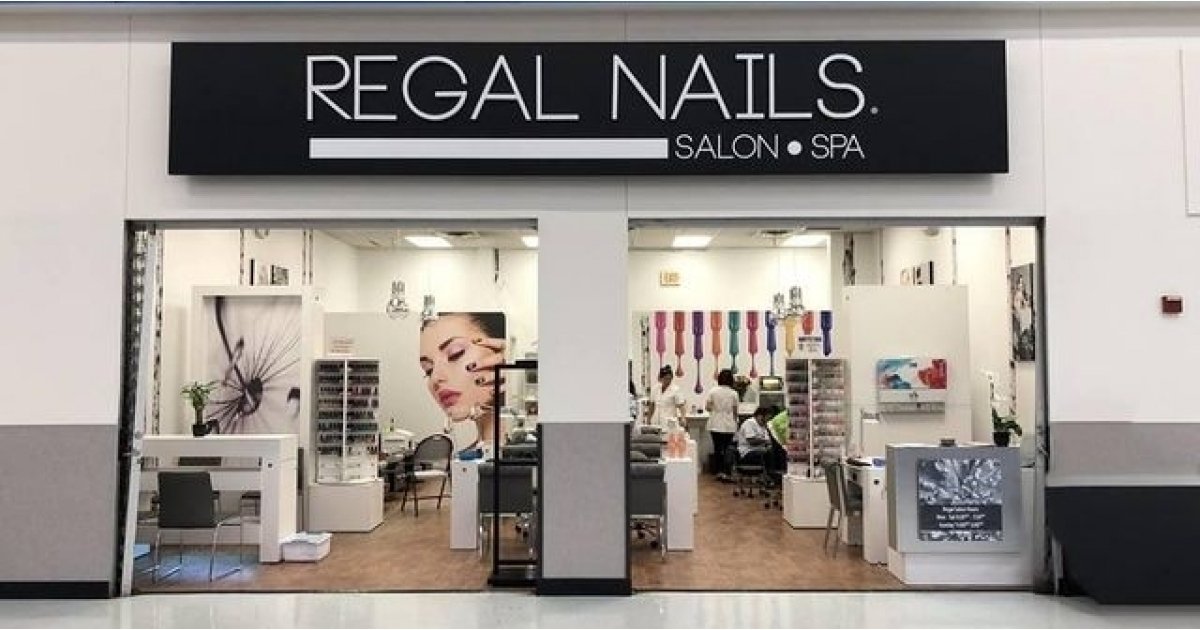 We are transforming the nail and beauty industry with a superior level of service and quality. Regal Nails is the largest nail salon franchise with over 800 locations in the United States, Canada and Puerto Rico.
Our brand suggests sophistication, quality, convenience and affordable luxury. With our commitment to a consistent brand and look, we aim to have the Regal Nails, Salon & Spa brand stand out with recognizable brand logos and a strong brand identity.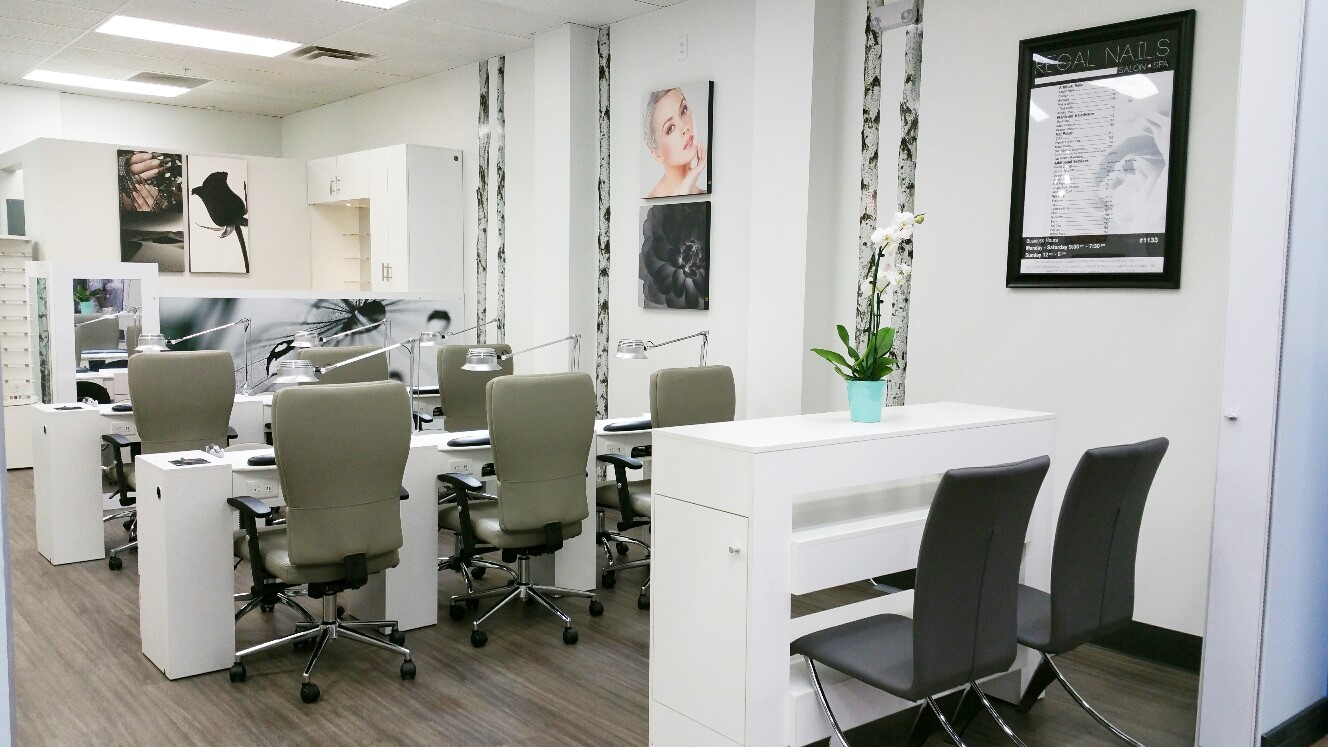 Our company franchises nail salons throughout the United States, Canada, and Puerto Rico with close to 800 salons in shopping centers and big retailers such as Walmart, HEB, Meijer, and AAFES. Regal understands that breaking into a new market is challenging, so most of our franchisees have the advantage of being located within or near big anchor retailers to increase potential customer traffic.
With over 20 years in the beauty industry and a prominent internationally recognized brand, we have streamlined our processes to make owning a salon an attainable dream for many. By focusing on marketing, customer service, innovative products, and trending services, Regal gives our franchisees an opportunity to generate traffic and create unique service experiences. When you join the Regal Nails Family, you can access this strong foundation and expanding market.
Regal has a strong team who can assist franchisees in all the steps of the way to owning their own salon business.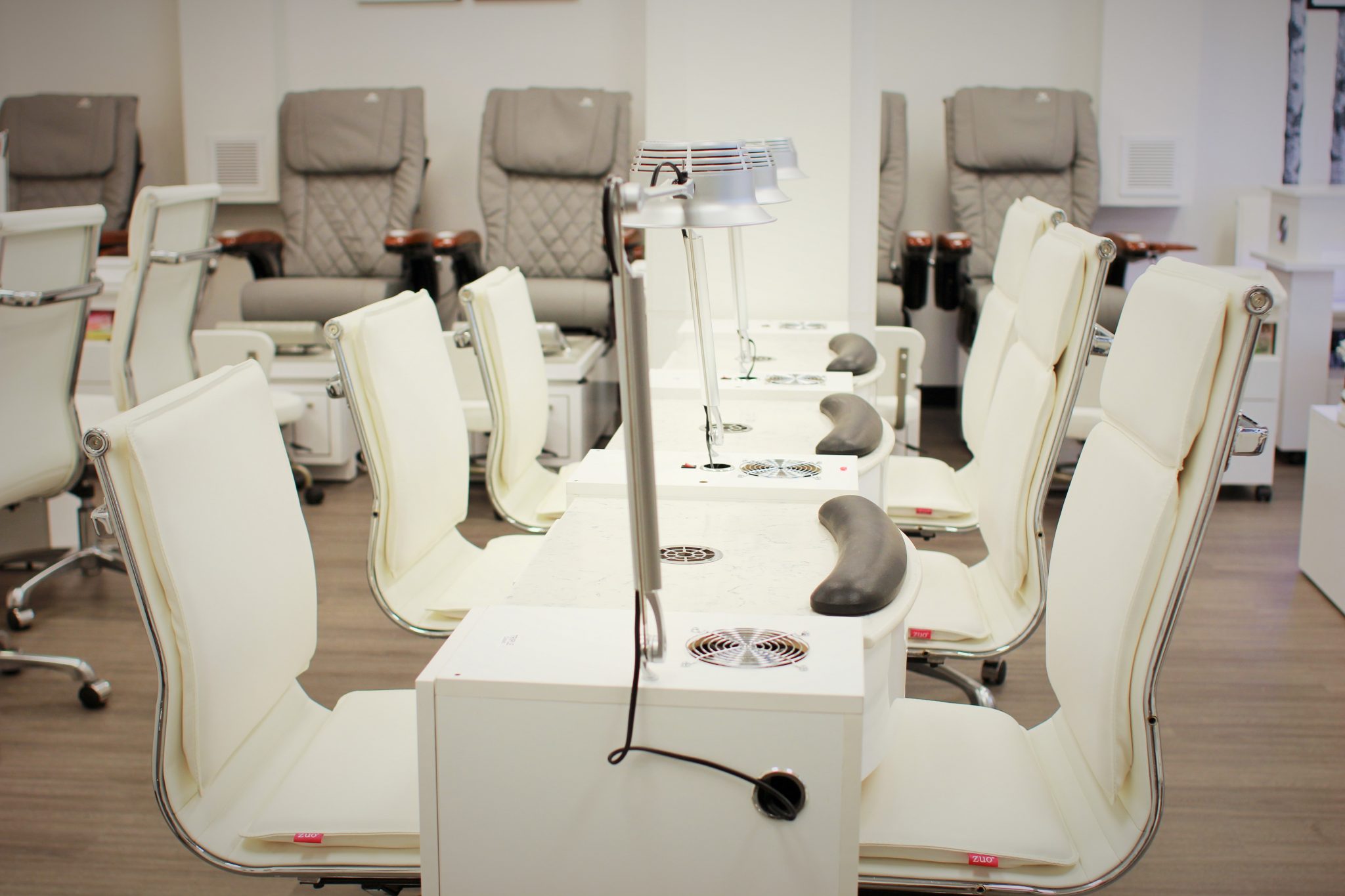 We know the nail salon industry is challenging. We here to assist our franchisees with salon construction, interior design, inventory, and more to establish their very own nail salon business with guidance of an experienced crew of 25 years.
Regal Nails has been a leader since the beginning of the nail salon franchise movement. Our solid foundation withstands and thrives across international, generational and cultural markets. We would love to have you join us in continuing to grow and innovate the nail industry.
The Regal Nails franchise system strives to maintain the values that our customers hold true. When customers see the Regal Nails brand, they'll think…
Relaxation
Enjoyment
Getaway
Affordable
Long-standing
If you are interested in owning a Regal Nails franchise, fill-out the form now!