JOIN THE NATIONAL EXPERIENTIAL TOURISM BOOM.
START YOUR PEDAL PUB PARTY BIKE BUSINESS NOW!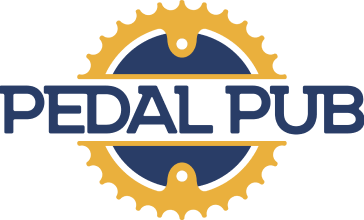 We brought the first party bike from Amsterdam to the U.S. in 2007. Fast forward to today and we're operating in more than 50 cities, creating a fun, safe and eco-friendly experience for millions of guests annually.
WHAT THE HECK IS EXPERIENTIAL TOURISM?
Experiential Tourism emerged as a real thing less than 10 years ago. Its growth has been phenomenal. It's driven by millennial pocketbooks as consumers trend toward spending money on "experiences" over "things". The industry is expected to exceed $12 billion in revenue by 2023.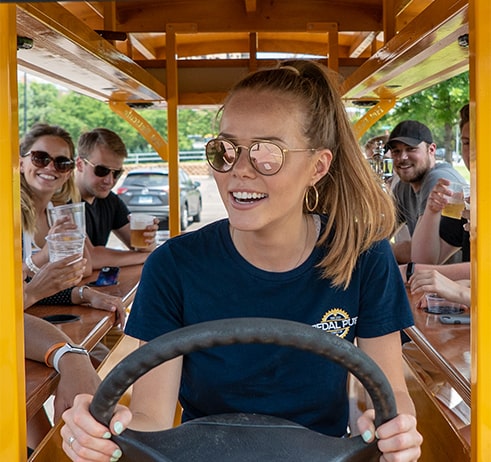 WHY INVEST IN YOUR OWN PEDAL PUB PARTY BIKE BUSINESS?
EXPLODING GROWTH!
Pedal Pub is the original U.S. party bike—we've set the standard and continue to raise the bar. We and our affiliates currently dominate the party bike marketplace. We expect to continue growing, relying on the strength of our franchise/operator network.
QUALITY EXPERIENCES. TOUR PLANNING EXPERTS
We've logged millions of tour hours, so we can help you navigate all the ins and outs of the business. As the people who brought the original Fietscafe® party bike to the U.S., we proudly provide the highest-quality and longest-lasting party bikes on the road. And with our Pilot Certi?cation Program, no one puts better trained pilots on their bikes. Pilots are your hosts, drivers and tour group leaders that create outstanding experiences every day for hundreds of guests.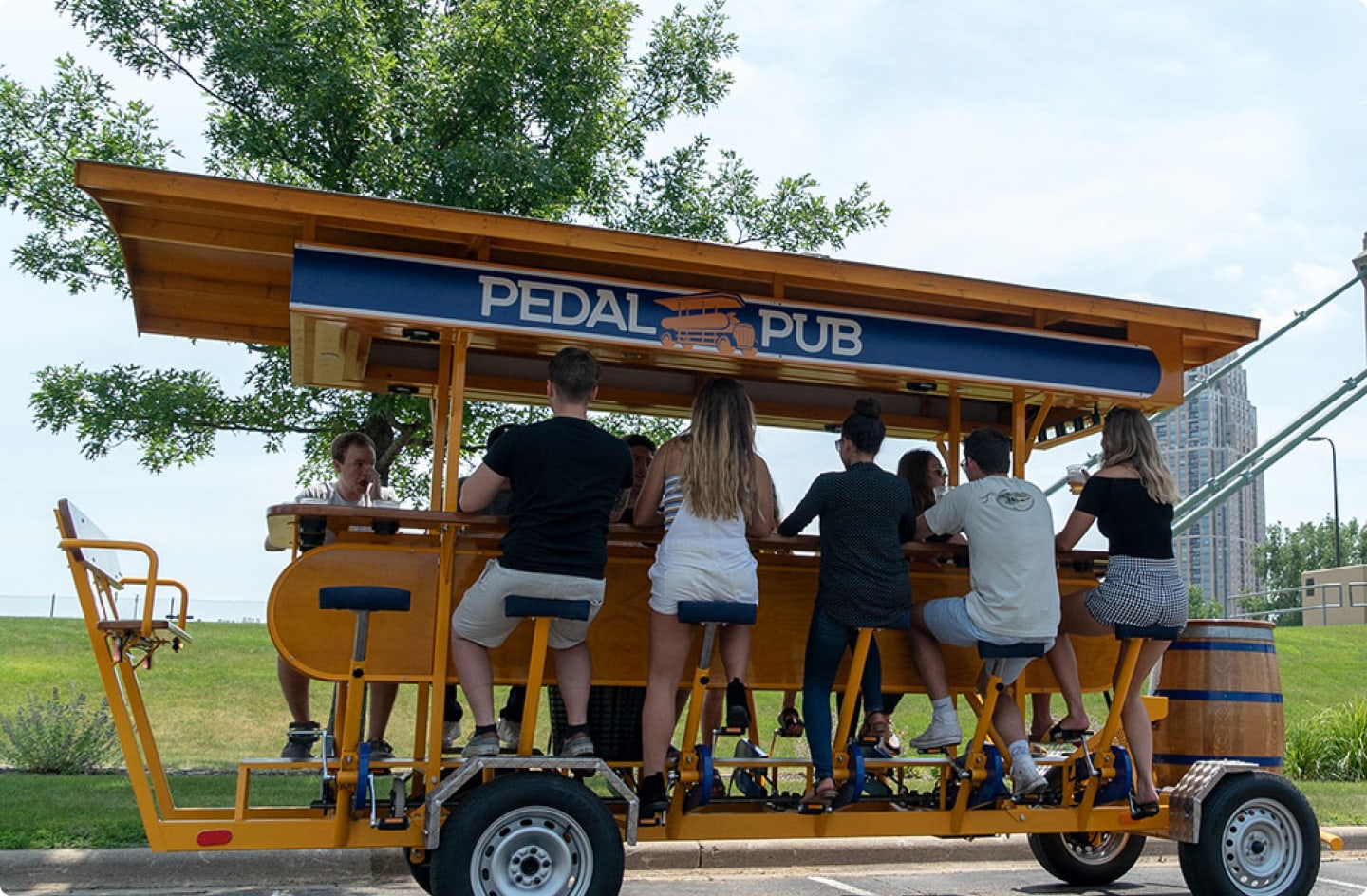 If you've looked into other franchising opportunities, you know how expensive startup costs can be. That's why our franchisees are surprised to learn that our first-year startup costs are estimated at only $110,700 to $288,000.
This investment estimate includes your bike purchase (we require two so you can handle large corporate and other groups), as well as insurance costs, storage, marketing and other expenses. And since you receive our full Business Manual—as well as territory protection, training and the wealth of information offered by our entire Pedal Pub Network—your business risk is dramatically reduced.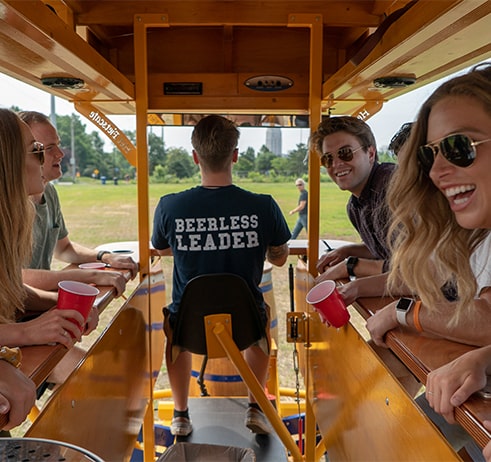 STRONGEST FRANCHISE SUPPORT
Pedal Pub delivers outstanding experience, quality, professional systems and scale to its franchisees. The truth is, we're the best national franchise system in the party bike industry.
PEDAL PUB ADVANTAGES
We're backed by Proprietor's Capital Holdings (PCH), a private equity group that provides capital resources, as well as deep business and franchising expertise. We're partnering with the world's largest business brokerage franchise, PCH affiliate Sunbelt Network, to provide valuable resources in selling future Pedal Pub locations.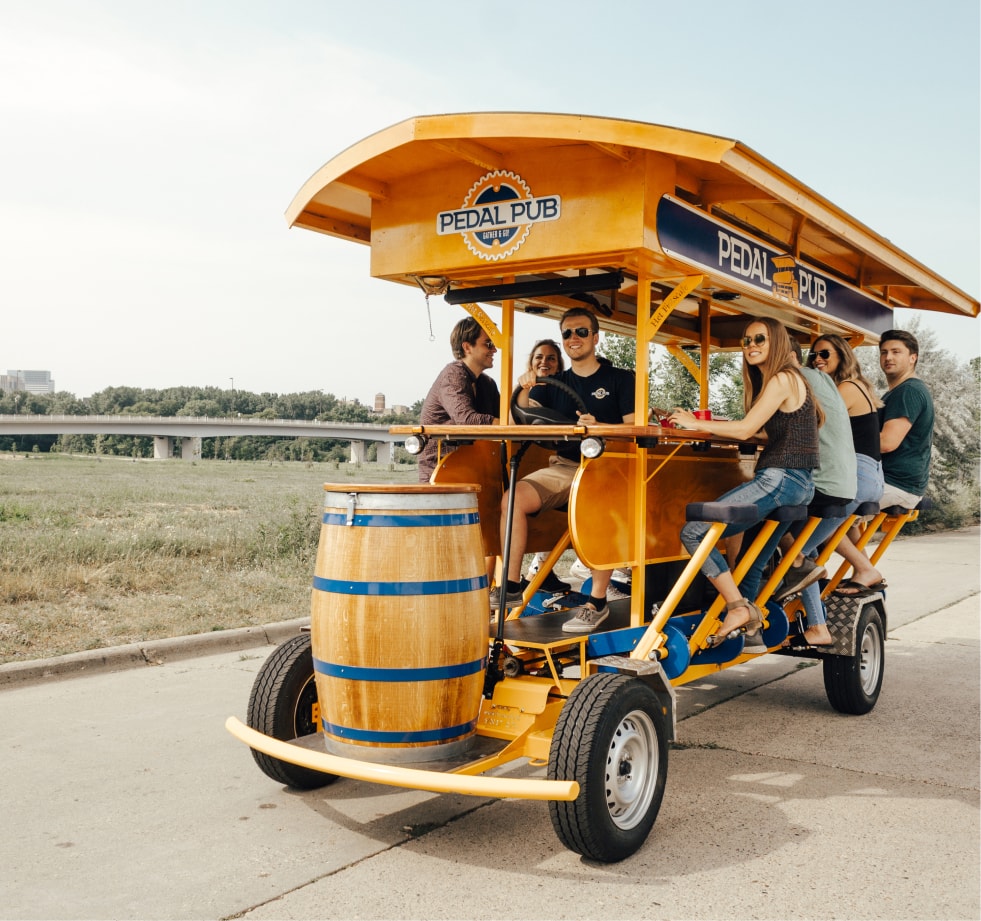 DOMINATING THE MARKETS
No one can match the unique Pedal Pub experience. That's why we plan on continued growth in the coming years, and why we present such a great opportunity for entrepreneurs like you.
In addition, we're taking several steps to further build brand engagement. We're working to increase locations revenue and decrease costs. We've engaged with experts in digital marketing. And we're partnering with companies throughout the U.S. to exponentially grow our customer base.