THE LEADERS IN UN-ATTENDED RETAIL
Naturals2Go is the healthy snack and beverage division of VendTech International:
The fastest growing
Longest running
Highest rated Vending Business Opportunity Company in the US.
Our focus has always been on helping people start a vending business that fits their lifestyle.
The Naturals2Go brand launched in early 2009 and has grown rapidly since. As an innovator in healthy vending, Naturals2Go created a whole new industry that continues to grow.
We are proud of taking home the "Business Opportunity of the Year" award from the prestigious Franchise Brokers Association for the 9th year in a row!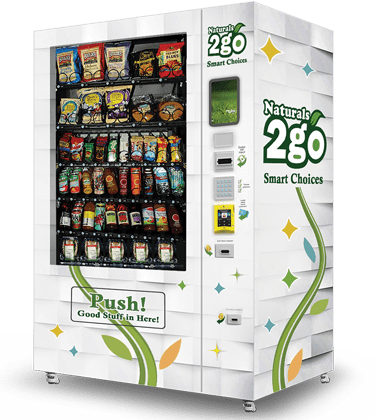 No Fee Support System
No Franchise Fees Or Royalties
The idea of a franchise, with all but guaranteed success is appealing. We give you that level of comfort and support, with no fees!
How We Stack Up
Ongoing A+ BBB Rating
We may not be alone in the Healthy Vending world, but we are certainly on the top. A+ BBB ratings and other accolades ensure our success depends on your success.
Who Is The Ideal Candidate?
Scalable, Semi Absentee, No Employees Necessary
The ideal Naturals2Go candidate is health conscious, highly educated, and interested in technology.
Someone looking for:
A Simple Concept
Flexible Schedule
Cash Business
Passive Income
Can Easily Involve Family
Expandable
Part or Full Time, Scalable
Quality of Life
Investment Range $50-250K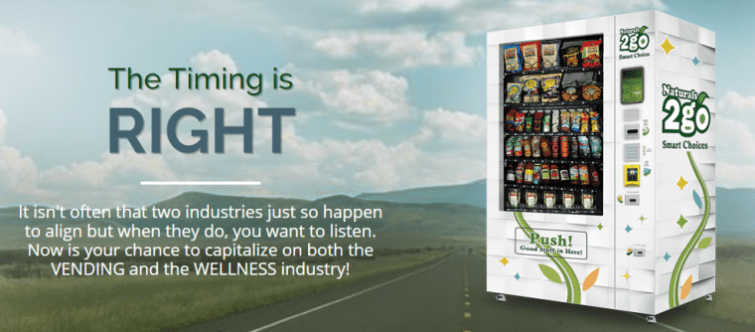 The Timing IS RIGHT!
Healthy vending is a booming business that continues to grow. Several factors occurring at the same time make this the ideal moment to start your own healthy vending business NOW!