Would You Make a Great Joe?
Learn about our franchise opportunity.
Mosquito Joe ranked #1 in category (pest control) - The Mosquito Joe franchise opportunity is a great way to work for yourself while making a difference in your community. With the support of an experienced team, and Joes all around the country, you're not in it alone. Mosquito Joe is one of the lowest priced franchises in the outdoor home services industry, and who wouldn't rather spend their working hours outside serving the community instead of stuck behind a desk or in a cubicle?
Mosquito Joe is one of the fastest growing franchises and a leader in the mosquito control industry. No experience is necessary – we'll teach you everything you need to know to start combatting pesky mosquitoes and making outside fun again.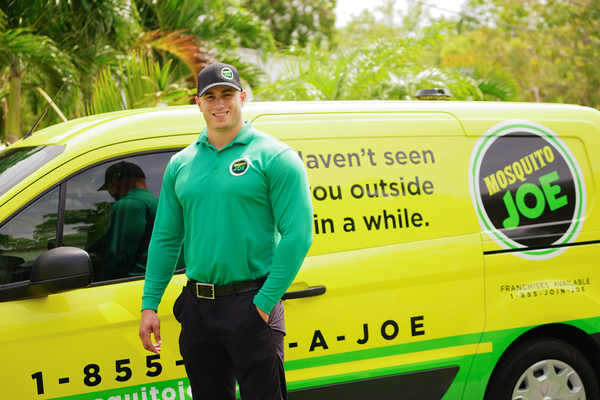 Make your dream of loving what you do a reality by owning your own business.
The mosquito control industry is a high growth market, and Mosquito Joe is the industry leader with strong branding, best-in-class systems, unparalleled Corporate support and still has the ability to grow rapidly nationwide. Now is a great time to become the hero in your area and start your own Mosquito Joe franchise!
Mosquito Joe provides a service that makes outside fun again for people in your community by allowing them to enjoy their yards and eliminating the worry of mosquitoes, ticks and fleas. Mosquito control is a service that customers are picking up readily and is in very high demand. Mosquito Joe franchise owners enjoy a high quality of life due to having the ability to shut down the business over the winter (depending on your location), and relax and make time for the things they enjoy during the offseason. The winter months are perfect for local marketing and business development efforts to recruit customers for the upcoming season. Many grassroots marketing efforts, such as home shows, are great for getting the word out about Mosquito Joe.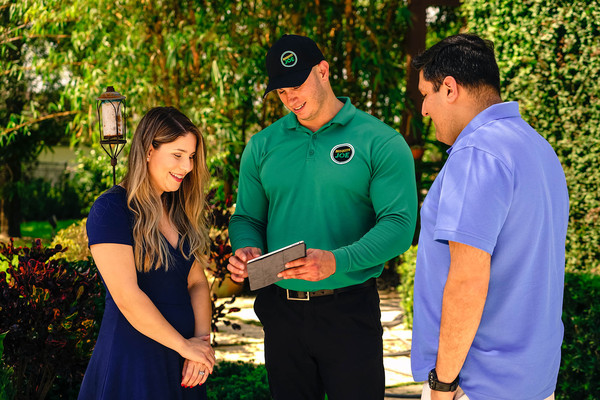 Start your own home-based business with extensive training and support from an experienced, hands on Corporate Team, with a track record in building highly successful national brands that are now "household names." Neighborly, our parent company, has over 3,700 locations in North America and abroad, and is one of the largest home service franchisors in the world. Being under the Neighborly umbrella of brands offers tremendous opportunities for growth by leveraging brand customer bases, local marketing resources and having the ability to collaborate via cross-brand marketing. Mosquito Joe offers an unparalleled opportunity for those looking to build a successful and long-lasting business as a recognized leader in the booming $16.2 billion pest control industry.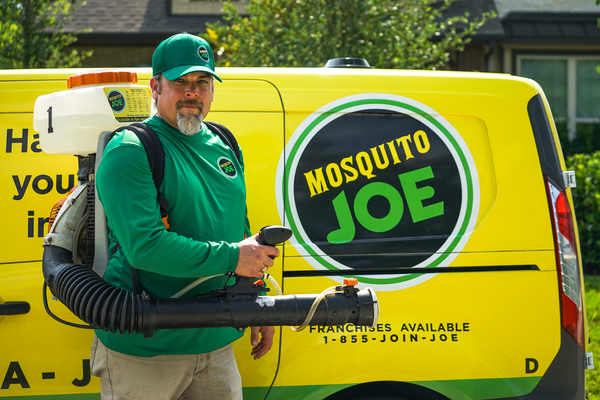 At Mosquito Joe, we prioritize the needs of our franchise owners, ensuring that they have all the tools and support necessary to be successful. We offer a number of services to help them develop and grow their businesses. In addition, we encourage an atmosphere of community, so not only do we support them through Corporate initiatives, we encourage them to develop meaningful relationships that will assist them through their franchise journey with Mosquito Joe.
As a seasonal business (duration depends on the region), Mosquito Joe offers tremendous flexibility when it comes to business models and is expanding its territories across the country. Take control of your future and explore our opportunity today.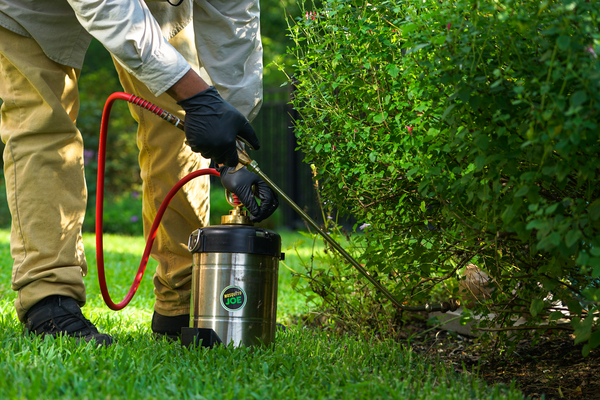 What Does The Ideal Mosquito Joe Franchise Owner Look Like?
- Overall candidates must have a desire and passion to serve customers
- Strong business acumen
- Excellent leadership and communication skills
- Goal oriented and long term focused
- Basic need to control and direct
- Thrives on achieving results
- Comfortable following a process
- Financially sound
- Likes being part of a team
- Family oriented
Mosquito Joe is seeking franchise owners who are motivated, passionate, team players, ready to make a commitment to their future.
If the Mosquito Joe franchise opportunity sounds like the one for you, we'd like to hear from you by submitting the form now.