With a JAN-PRO franchise cleaning business you control how large your business grows. A flexible schedule lets you decide when to work. You can not only build a better life for your family, but also get the free time you want to share it with them. JAN-PRO provides home based franchise owners with a start-up package that includes your own cleaning accounts, initial equipment, education on JAN-PRO cleaning standards, constant support and the opportunity to build a sustainable business in the community.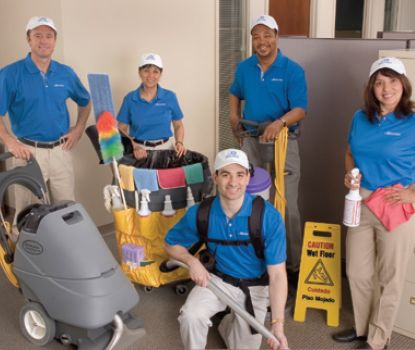 We Find Customers, You Focus on Service
With JAN-PRO, you don't have to do any selling. We want you to focus on providing great service, so we find all the customers for you. As the top commercial cleaning company for over 25 years, JAN-PRO has a strong brand reputation and a detailed set of cleaning processes, support services and standards that will help you keep clients happy.
Be in Business for Yourself, Not By Yourself
With a franchise from JAN-PRO, you will own your own business while receiving support from a Regional Master Franchisee and from a #1 nationally recognized franchise company. You'll be supplied with the tools you need to start a successful commercial cleaning business and be mentored as you grow your business.
Realize Financial Independence
Realize your dream of financial independence with a JAN-PRO franchise. Each franchise owner determines the speed at which they grow. Start with a small number of clients and grow as you have the additional team members to support more customers.
No Prior Experience Necessary
You can be a very successful business owner with JAN-PRO, even without any prior business or cleaning experience. If you have the desire and drive to make a better life for your family, we can help you reach those goals.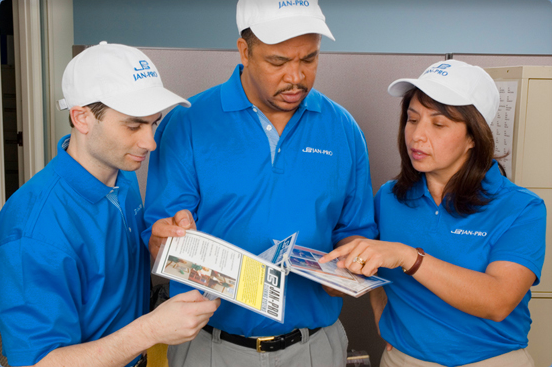 Get Started with Your Own Home Based Franchise Cleaning Business
As a JAN-PRO franchise owner, you'll receive administrative support from our Regional Franchise office, supported by the #1 commercial cleaning company in the world. You'll be supplied with the tools and brand training you need to start a successful commercial cleaning franchise — and you don't even have to find your own customers. We supply all of your customer accounts for you based on the franchise plan you purchase. We'll offer you customers at the pace that you want to grow your business.
JAN-PRO Provides Part-Time Ownership
JAN-PRO owners determine their schedules. They like having the freedom and flexibility to grow the business at the pace they choose. JAN-PRO provides the customers, training and support. Owners appreciate the many benefits that JAN-PRO offers people with determination who wish to start their own home-based business. No previous experience is needed.
Low-Cost Business Opportunity
As a JAN-PRO franchise owner, you'll learn how easy and rewarding it can be to own, operate, and build a franchise for yourself. Enjoy the opportunity to earn higher income while benefitting from the stability of a recession-resistant industry. Contact us to learn more about our commercial cleaning franchise opportunities today. You can invest in your own JAN-PRO home-based commercial cleaning franchise for between $1,000 to $5,000 down payment, depending on your local market. It all depends on how much you want to earn and how quickly you are motivated to earn it. This cost includes the use of the JAN-PRO brand name, certification on JAN-PRO brand standards, uniforms, initial equipment, cleaning accounts and cleaning supplies.
Fill-out the form now and let Jan-Pro contact you directly.