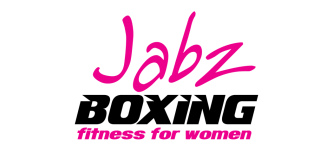 Own a Business With a Punch
The time has come to own a business in the fitness industry that has low start-up costs, a specific niche in the market, a great work environment, and the freedom to be creative. Jabz Boxing Fitness for Women combines boxing, cardio, strength training, plyometrics, and agility training all in one workout in our unique and effective fitness circuit. We are proud to be a Women's only Boxing Fitness Studio! Our members rave about the workouts and being a women's only studio alleviates the intimidation factor. Join our Team now and watch us knockout our competition. As a Jabz owner, you will experience a true entrepreneurial partnership and the support from a winning team. Let us provide you with a "one of a kind" business opportunity. Each Jabz Boxing Fitness for Women studio is independently owned and operated.
What is Jabz Boxing Fitness for Women?
A full body circuit style workout, utilizing boxing inspired exercises designed specifically for all women
Our focus is on developing fitness rather than fighters
The Jabz Mission is Simple
Create a fun and accessible experience for women of all fitness levels.
Ensure each Jabz is an unparalleled multisensory, intoxicating journey.
Hire and retain the very best people.
Fuel each class with amazing music, energy-enthusiastic trainers, and challenging boxing workouts in a uniquely designed boxing studio equipped with a fully functional Jabz Boxing ring and eight BOBs (Body Opponent Bags) used to guarantee stress release to our members.
Deliver personal training-level service and an exhilarating experience that goes far beyond a great cardio fitness workout.
Punch and Sweat, each and every time.
Each daily workout will be demonstrated by one of our Certified Jabz Trainers, followed by 37 minutes of a fast moving, full body, high-intensity boxing-inspired circuit. Workouts change every day to ensure your body will be constantly be challenged.
Be Your Own Boss
Own A Jabz
Offers a proven system and process to ensure owners have the ability to operate a successful business.
An experienced opening team to guide you through site selection, design and construction, equipment installation, pre-opening sales and marketing, hiring, training and all other aspects leading up to the grand opening.
An accomplished marketing team to manage pre-opening and grand opening events, and provide an integrated, comprehensive, social media calendar, media and public relations support.
An experienced operations team to coach you on business management, membership sales, fitness challenges, and community outreach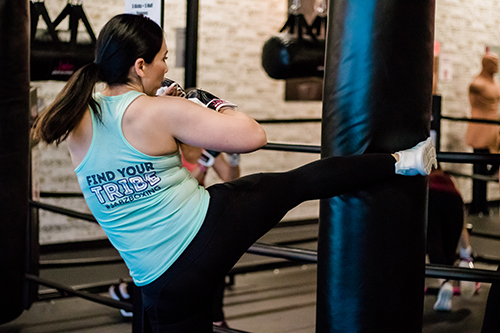 Investing in a Jabz Boxing Fitness for Women franchise you are positioning yourself to be the leader in women's fitness. While at the same time, you are taking the first step in accomplishing your own goal by owning your own business that changes lives.