Are you looking for a business you can run part-time from home that generates passive income?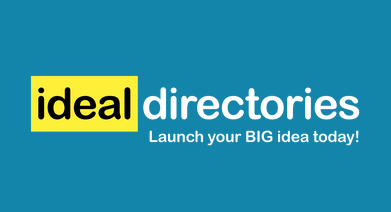 Start a local business directory and coupon website for your town or city! Starting your own home-based business has never been easier or more affordable. A local business directory and coupon website is a great way to earn money while supporting local businesses in your community - all from the comfort and safety of your own home. What is it? It's just like a printed phone book or Yellow Pages but it's 100% online and features local businesses, coupons and events in your community. Our experts take care of the tech stuff and will help you setup your local website. You make money selling business listings and ads on your site. The more listings and ads you sell - the more money you make!
Start Your Own Business Directory & Coupon Website in 3 Easy Steps
1. First choose your city and sign up. It can be the town or city you live in, or anywhere in the world. You can be up and running in as little as 24 hours.
2. Next, our experts help you setup your website so you can start selling listings and ads to local businesses immediately. Sales and marketing material are included.
3. When you sell a business listing or any other advertising on your site - you keep 100% of the revenue.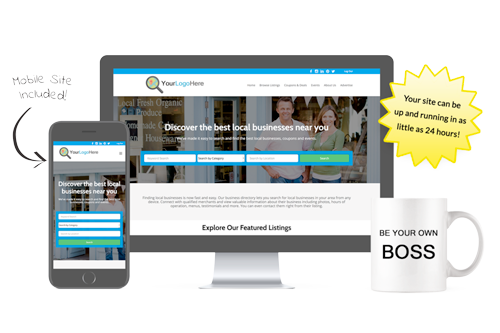 How Much Money Can you Make?
You make money selling advertising and business listings on your website. The chart below illustrates how much money you can make if you charge just $50/month for each listing on your site. Remember, this amount is just a suggestion and you can charge businesses as much or as little as you like.

Run Your Own Online Business - No Experience Needed
We help individuals run their own online business without any programming or technical experience. Ideal Directories is designed for anyone with basic computer knowledge. The platform is easy to use and the concept is simple; Small businesses everywhere are always looking for new and affordable ways to advertise online and a local directory website is the perfect place to promote their business and coupons to nearby shoppers. Because it's much less expensive than traditional advertising like newspaper advertising or direct mail, it's much easier to sell. We give you all the tools and training you need to be successful.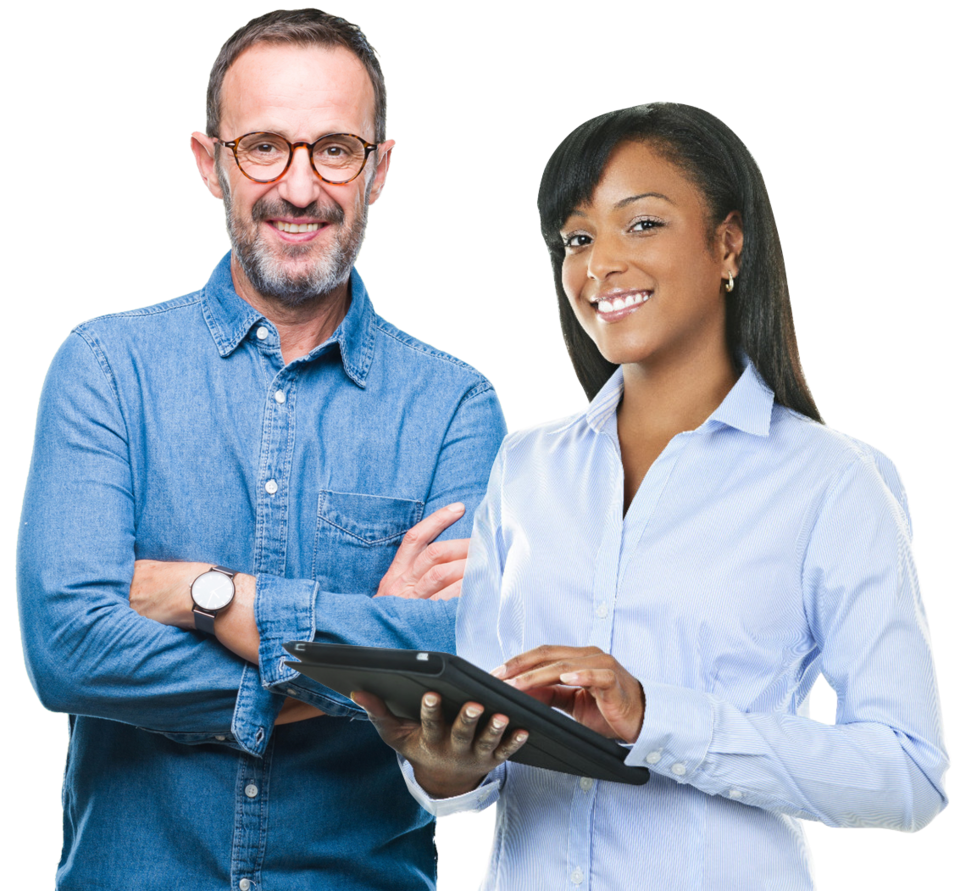 We Give You Everything You Need:
- Professionally Designed Website
- Sales & Marketing Material
- Training & On-going Support
- Work from Home - Part-Time or Full-Time
- No Tech Experience Needed
- No Royalties! You Keep 100% of Sales
Anyone can do this
Ideal Directories is perfect for anyone who's been in sales or marketing, has a positive attitude, willing to learn, and enjoys networking. If you have sales experience and the passion to own your own business, this could be the opportunity you have been waiting for.
Our Team is Dedicated to your Success
NO TECH EXPERIENCE NEEDED. Our platform is very easy to use. Our team will help you setup your website so you can focus on selling ads. We even provide professionally designed sales and marketing materials including sample sales scripts, flyers and brochures. You'll receive ongoing technical support and have 24/7 access to our online support portal where you can find helpful guides, resources and answers to all of your questions.