Why Start a Home Care Franchise?
Home Care is a Recession Proof Industry.
The Rise of the Aging Population
The need for home care franchise services will continue to rise at an astonishing rate because the world's older population continues to grow at an unprecedented rate. The number of Americans ages 65 and older is projected to nearly double from 52 million in 2018 to 95 million by 2060, and the 65-and-older age group's share of the total population will rise from 16 percent to 23 percent.
In many ways, 2018 was a coming of age for the home care industry, as it steadily became recognized as a key part of the overall continuum of care due to its ability to keep older adults safely at home and out of the hospital. To add momentum to the industry, the "aging-in-place" movement is upon us, and it is huge. According to AARP, 90%+ seniors want to "Age in Place". Seniors want to stay in their home for the duration of care which requires more home care agency services to be available to support the growth of the older population.
The World's Only Home Care Franchise with 8 Inclusive Turn-Key Business Models
Companion Care
Personal Care
Private Duty Skilled
Medicare Skilled
Hospice Care
Medical Staffing
Non Emergency Medical Transportation
Durable Medical Equipment
You'll Love Our World Class Ongoing Support Services
Included for our franchise partners are the following ongoing support services.
Coaching & Business Support
You will never feel alone with our ongoing coaching and business support, weekly phone calls and our mastermind support process is the best in the industry.
Licensing Requirements
Our licensing team will prepare you for your state licensing inspections and ensure that your approval process is successful.
Policies, Procedures and Operational Materials
Our franchise partners will receive customized policy and procedure manuals for all business models. Our registered nursing clinicians write these policies to meet all state licensing standards, federal and accreditation organization regulations.
Medicare and Private Duty Accreditation
We provide Private Duty and Medicare Accreditation opportunities for our franchise partners. Accreditation is regarded as one of the key benchmarks for measuring the quality of an organization.
Provider Enrollment Services
All applicable franchise models will have provider enrollment services for Medicaid, State Funded Medical Waiver Programs, Long and Short Term Insurance, Workman's Compensation, and Veteran's Insurance Programs.
Training and Coaching Advantages
We offer extensive training to make sure you are prepared to open your business, and we are here for you throughout to make sure you feel supported. Knowledge is your key to success. We provide monthly training workshops for all models.
Client Marketing and Referral Programs
At 21st Century we help our franchisee partners get clients. Our comprehensive marketing plans includes local and national advertising campaigns, commercials via television and radio, internet advertising, social media, public relations, and direct mail.
Quality Assessment Performance Improvement Program (QAPI)
Our Franchisee will take part in our ongoing performance and improvement program. You will be assigned a clinical coach who will perform onsite operational audits at your agency.
Robust Technology Platform
We offer the Home Health Care Industries comprehensive and robust technology platform. Our Franchisees will possess a key advantage in scheduling, telephony, billing, payroll, and much more.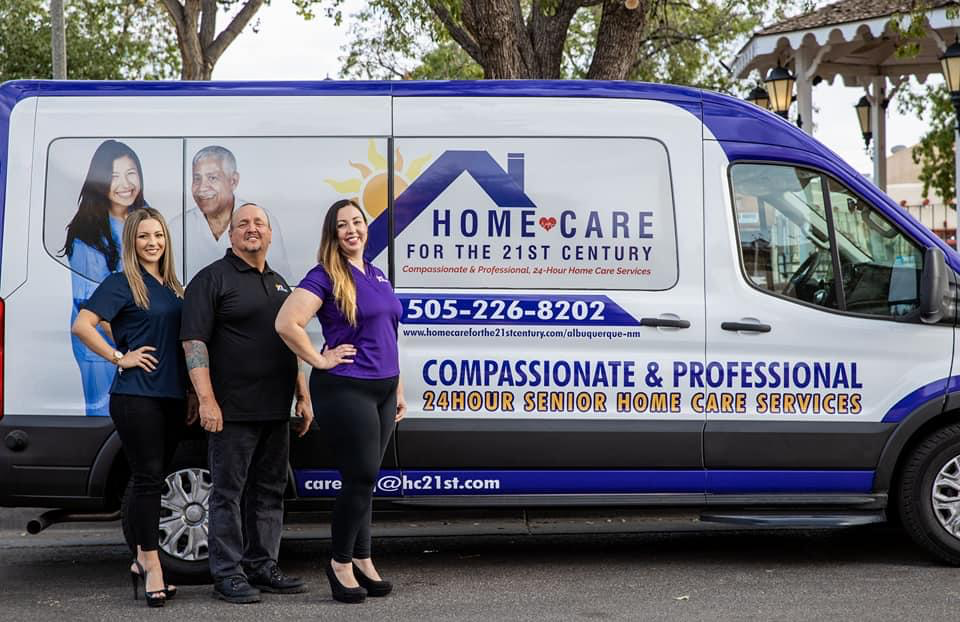 We Succeed Only if You Succeed
As a Franchise partner with Home Care for the 21st Century the training and support you will receive has been attended by over 3,000 agencies through-out the United States.
Our fully comprehensive training programs offer so much more than following a proven business model or getting award-winning marketing materials and other tools. Those things are extremely important, and you'll receive all of those. But our support is about much more than that. It's about partnering with a company that has the experience that can only come from establishing of over 3000 independently owned home health care businesses throughout the country.
We offer more than just a franchise. When you visit us, you will quickly see a family that is eager to help you succeed.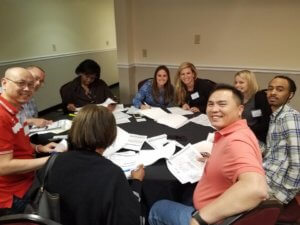 Franchise Training
We are committed to providing the very best home care training that the industry has to offer.
Most candidates we speak to have no medical experience. No matter what professional background or business experience you bring with you, we'll help make sure you're ready to hit the ground running. Our thorough training program taught by industry experts will prepare you with the knowledge and tools you and your staff need to get started.
One word describes our home health care training and educational programs "Intense". Our training programs will help you master the essential skills required to operate successful home health care businesses for compliant documentation and sound operating procedures.
Essentially, we don't just TELL you how to set-up and run your agency, all of our training programs are designed to SHOW you how to build a solid, results-proven business infrastructure.