The World's Most "Relaxing" Franchise Investment Opportunity
The Health and Personal Care Market is Booming. With a simple but unique concept, Hand & Stone has the business model that will help you profit from this fast growing industry. Discover why Hand & Stone Massage and Facial Spa is one of the most exciting new business opportunities to come along in years.
The massage and facial spa industry is fast growing and Hand & Stone is leading the charge
Hand & Stone has brought what was previously considered luxury services to the mass market and has helped fuel the explosive growth of an entire industry.
It's not just a luxury either – 23% of massage consumers had a massage for relaxation/stress reduction between July 2013 and July 2014. And Hand and Stone is more than just massage, we are a full service day spa that also capitalizes on facials and hair removal services. According to IBIS World, by 2019, massage revenue from franchised locations is expected to increase at an annualized rate of 3.4% to reach $3.2 billion. But at Hand and Stone with over 250 locations in the US and Canada, we have far outpaced the industry growth: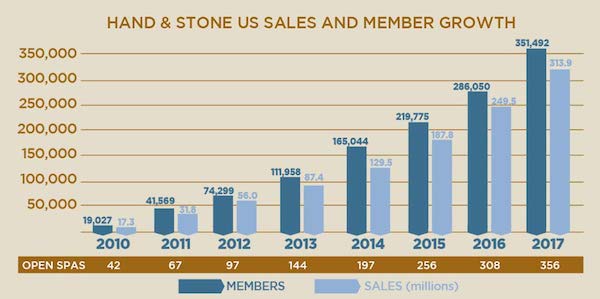 Our Business Model - A Simple but Compelling Concept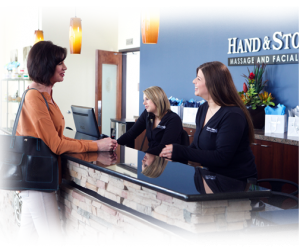 Affordable and Convenient
It begins with this simple concept: affordably priced, conveniently located, top-quality therapeutic massage, facial and hair removal services. No other franchise competitor was designed to offer all three services at all locations. Our spa services are priced some 30% less than traditional day spas and we offer same day convenience for massage and facial services.
Membership Program
Once consumers experience our introductory offer many join our membership program. As a member, they commit to one service per month at a reduced rate up to 35% off our everyday reasonably priced services and get additional discounts on services, products and gift cards. The result is that members return often to take advantage of our other world class services and our franchisees have a base of predictable and recurring cash flow.
Your Role as a Hand & Stone Owner
As a franchisee of Hand and Stone, no spa experience is necessary. Our proven model, comprehensive training and your staff of licensed professionals allow you, the franchisee, the ability to focus on the four main objectives to grow your first Hand & Stone and set the course for your future openings.
Managing and Motivating your Team
Marketing & Advertising- Collaborative Approach
(with our professional in-house agency HSM Advertising)
Financial Management
Recruitment- Putting a face on your franchise
Hand & Stone Support
Our team of experienced professionals will assist you in all aspects necessary to start-up and run your new business with confidence!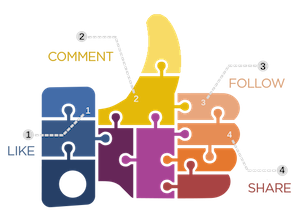 Start-up Support
Site Selection and Lease negotiation – we can get the right space at the right cost
Design and Construction Management
Guidance through the recruitment, hiring, and training process of all staff
Grand Opening coordination and advertising – we manage the entire process for you from building your social media campaign to ensuring your location is set up on the hundreds of on-line directories
Extensive Classroom and On-Site Training
One week classroom instruction including all administrative, operational and sales/marketing essentials
On-site grand opening training at your location of your therapists, estheticians and sales associates
On-site training at your facility upon opening
Ongoing Operational Support
Ongoing training and support in critical areas of operation
Use of well organized and easy to use operations manual
State of the art, user-friendly point-of-sale system that allows owner remote access to real time sales data
Save thousands in products and equipment with cooperative discounts
On-site visits from field support staff to evaluate and manage high-level business performance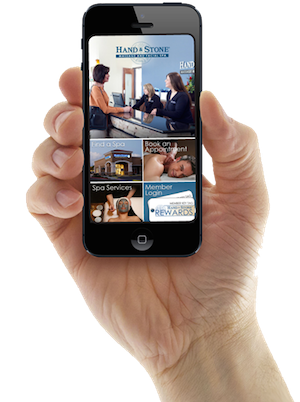 Marketing Programs and Tools
In-house advertising agency handles all aspects of creative development and media placement including emerging digital marketing, SEM and social media
Management of email-based CRM campaigns that ensure continuous communications to your customers
Connection to mobile app that provides on-line booking, rewards monitoring and additional features
Radio, television and marketing materials from award-winning production and creative team