THE FRANCHISE THAT GIVES BUSINESSES A LOCAL VOICE
GetintheLoop Local offers an exciting opportunity to be your own boss by operating your own turnkey mobile marketing franchise. Lead your community into the digital age by connecting local businesses directly to consumers locally and all across North America.
Become a Mobile Marketing Leader in Your Community.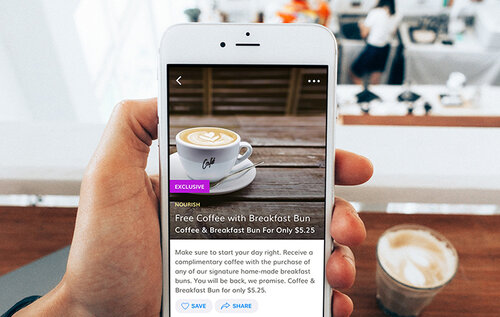 GetintheLoop was initially launched as a simple and creative text message platform to help golf courses fill their unsold tee times. Soon after launching, our founder Matt started to receive inquiries from golf courses in other cities and other types of businesses in Kelowna asking if GetintheLoop could expand into their markets.
As GetintheLoop added new categories like restaurants, spas, retail, and started to launch in new markets, it attracted the attention of Canada's major media companies. While partnerships with Bell, Corus, Pattison, and Stingray resulted in rapid growth through Western Canada, Matt believed that local ownership mattered. In 2018, inspired by the potential of creating a franchise ownership model around GetintheLoop's software, Matt posted a few online classifieds and sold the first 8 franchises within just a few months becoming the first SaaS franchise model in the world.
What started as a "fun" project to help connect local golf courses, has since grown into a robust technology platform connecting local businesses to hundreds of thousands of engaged consumers each week while becoming Canada's fastest-growing franchise.
With over 135 local entrepreneurs representing GetintheLoop, our platform is becoming a leading communications tool for small businesses across Canada to reach, engage, and acquire local customers, while truly being a grassroots local business in each community we serve.
We Believe in Local Business
Local business is the cornerstone of any strong and vibrant community. We take pride in our ability to make marketing easier, more efficient and less expensive for all small business. We're always looking to sharpen and refine the tools we've created to help even more people discover the trades and talents showcased daily within the cities and towns they call home. Local business is the root of community, which is why we remain inspired by, and committed to, the ideal of shopping local, wherever you are.
We Believe in Entrepreneurship
At the heart of every small business is an entrepreneur. Someone who saw a problem, had an idea and then worked to fix it. Entrepreneurs take risks. They choose a path, find their way and then struggle endlessly in search of success. It's through that determination and relentless hard work that communities form, grow and prosper. We work obsessively every single day to support these individuals in their mission. We do it through the businesses we serve, the franchise owners we support and the individual effort we expend each working day. Entrepreneurs are why we exist. Serving them is why we go on.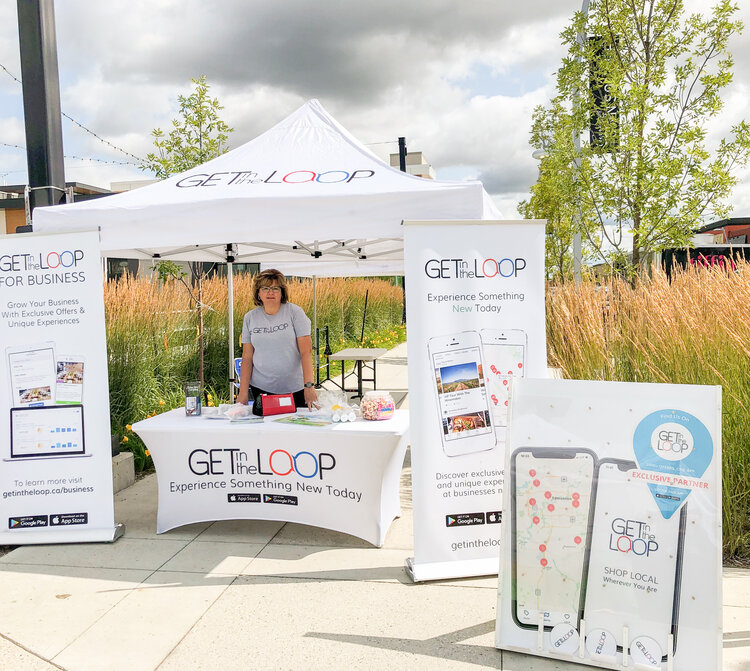 5 STEPS TO GETTING STARTED
Step 1 - Inquire Today! The ball starts rolling when you take action and fill out our inquiry form.
Step 2 - Book a call to chat through the opportunity and learn a bit about each other.
Step 3 - Ensure all questions are answered and sign the Franchise Agreement.
Step 4 - Attend Loop University. An immersive, personalized training program. Get set up for success.
Step 5 - It's time to launch your business! Our team will hit your streets with you to kick it off. We'll help launch your market successfully and get the first few sales started!