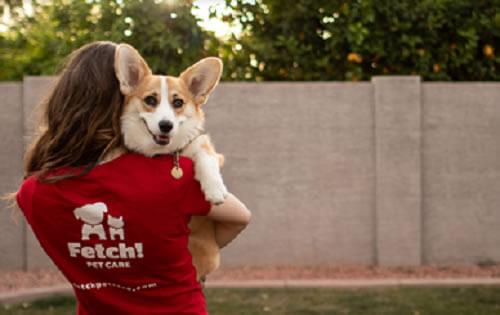 About Us
Fetch! Pet Care® is America's largest and most trusted professional dog walking and pet sitting franchise. We offer an affordable, flexible and turnkey solution designed to enable you to supplement your income while still working at your regular job. We streamline all operations for you and provide you with marketing, technology and operational support needed to grow your business in the booming $70 billion pet industry. We invite you to learn more about being part of our growing family!
Why Choose Us?
Fetch! Pet Care® is the nation's largest franchised provider of professional dog walking and pet sitting services. Our franchisees operate locations from coast-to-coast and employ Pet Care Providers who provide recurring service to pets and their clients. We offer an operating system and support services for part-time operators in the rewarding pet care industry.
Our franchise gives individuals the professional edge to outpace the competition. Training and materials cover virtually all aspects of operation including operations, sales, marketing, accounting, legal and human resources. Our proven franchise business opportunity can be operated from your home, requires little capital investment, and can provide a supplemental income along with a fun, flexible and healthy lifestyle.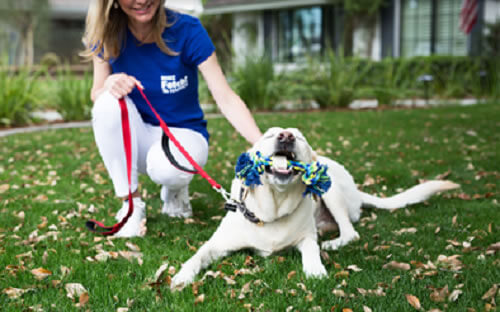 Ideal Candidate
Do you have what it takes to be a Fetch! Pet Care® Franchise Owner? We hope so! We've been doing this for over 16 years and have found that both women and men, who may be just getting started on their career path or who have more work experience - and want to be more involved in their local community - make great franchisees! All of them have a few things in common. To sum it up, the ideal Fetch! Pet Care Franchisee:
Is reliable, trustworthy, caring, and compassionate
Can follow and successfully implement proven systems and processes
Ascribes to exceptional Customer Service and Servant Leader philosophies
Enjoys interacting with people and building teams
Has the desire to provide a superior pet care service that is friendly and professional
Has the willingness and patience to build a sustainable business
Loves pets and can never pass one up without giving it a good belly rub! Can dedicate 20 hours per week to operating their franchise
Has a strong credit history and $15,000 available to invest
Having operations, management, or even previous business ownership experience is also helpful, but not required to own and operate a Fetch! Pet Care franchise.
Training And Support
Fetch! Pet Care offers in-person training at our Franchise Support Center in Dayton, Ohio. Franchisees receive easy-to-follow manuals, online training, marketing and staffing plans, budgets and additional materials to help you start and operate your Fetch! Pet Care® franchise. Some of the topics include Basic and Advanced Pet Care Techniques, Marketing, Customer Service, Operations, Human Resources and Financial Management. You'll have ongoing training and support through weekly coaching calls, our online training platform, a toll-free support line and the Fetch! Support intranet with online resources and discussion forums. We can tailor your support to suit your individual needs as you set up, open and expand your business.