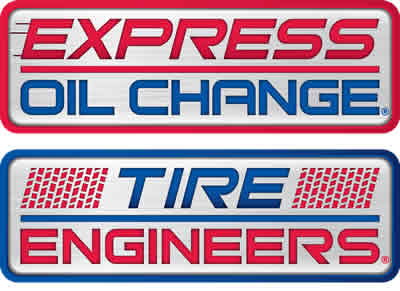 Express Oil Change & Tire Engineer
We Believe We Have The Best Business Model In The Industry
Learn why Express Oil Change & Tire Engineers leads the quick oil change industry with 26% more transactions per day and 77% higher total unit sales than the industry average.
Read on for more about this premier automotive franchise.
No previous automotive experience necessary! Franchisees will be trained to hire and manage mechanics with our help.
Franchisees are provided a comprehensive 8 week training program to prepare them to operate the business.
Express Oil Change and Tire Engineers is a full service franchisor as we provide extensive training, support and coaching for our franchisees.

Store location counseling through the land purchase or lease process
Assistance with financing opportunities, store design services, construction support
Assistance in hiring, training team members and marketing tools as well as substantial and continuous store operations support and training throughout store operations.

Our state-of-the-art broad services surpass that of traditional quick oil change franchises and include in addition:

Full Mechanical Repair, tire sales/service, brakes, air conditioning and tune ups.
Our full range of one-stop-shop vehicle maintenance capability is unique to the industry and allows us (you) to serve customers more conveniently than most of our competitors.

Express Oil Change and Services offers a unique human resource strategy employing only full time staff with the service team sharing in the weekly success of the business creating high retention and a more experienced and motivatedemployee who delivers a honest and excellent retail experience resulting in repeat customer visits and overall higher sales revenue.
Express Oil Change and Services provides and trains on a proprietary state-of-the-art POS customer tracking database system resulting in easy, effective and efficient back office reporting.
The average age of cars and light trucks on American roads is now 11.4 years resulting in more repairs and maintenance.

Our full service repair and maintenance ability makes Express Oil Change & Service Centers a convenient resource to make those repairs while other quick oil change competitors cannot.
The Franchise Research Institute has rated Express Oil Change & Service Centers a "World Class Franchise" for 10 consecutive years and counting and why we have been in business since 1979 with over 230 stores operating in Southeast, Midwest and Southwestern markets.
Training and Support
It is not necessary for a new EXPRESS OIL CHANGE & TIRE ENGINEERS®franchisee to know anything about cars or automotive repair prior to becoming a franchisee. Our comprehensive training program will provide all the training necessary for the franchisee to operate all facets of the business. A franchise operator must attend and complete an 8-10 week training process. The process will include both classroom and field training. In addition to pre-opening training and grand opening support, a certified trainer will spend time at your location during the first year and as needed.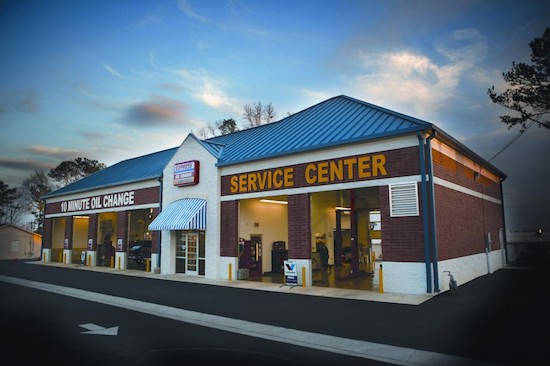 Who We Are Looking For
We look for general business acumen, strong communication and people skills for motivating your staff and working with customers, a high level of energy, a positive attitude, a drive to succeed at your own business, and future goal orientation.
For More Information On Becoming An Express Oil Change & Tire Enginers® Franchisee, Please Fill Out The Form Today!