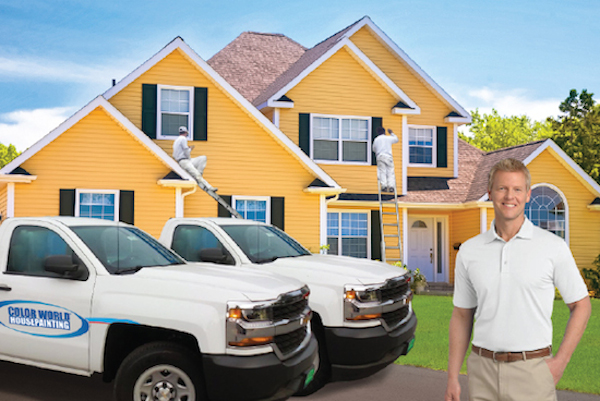 OVERVIEW:
Color World is a one-of-a-kind painting company, with a history of painting houses since 1997. We not only provide house painting services, we also offer commercial painting, power washing, gutter installation, holiday lighting, minor drywall and carpentry work, plus much more. We have a truly unique one-stop shop business model, offering the services of five businesses in one.

Our full list of services include:
Residential Painting
Commercial Painting
Power Washing
Carpentry
Drywall Repair
Deck & Fence Staining
Gutter Installations & Repairs
Residential Holiday Lighting
Commercial Holiday Lighting

HOW IT ALL STARTED:

Tom Hodgson commenced college in 1993 and needed to find money to help pay his college tuition. He not only needed an income but he also wanted to work outdoors, so he decided he would try his hand at house painting.
In between classes Tom worked on his small business and thought about ways to increase his efficiency and profitability. He soon noticed that he was not only covering his living expenses, but he was watching his bank account balance climb. What started out as a fun way to get through College quickly grew into a passion, and then into an obsession.
In 1997, Tom incorporated his small business into Color World House Painting. He began to experiment with complimentary services like commercial painting, gutter repair, power washing and holiday lighting. After a few years of testing out various combinations of these revenue streams, Tom seemed to find the perfect recipe. Subsequently, he watched his revenue surge past $1 million, and at this time he realized he had created a model that was superior to the national brands out there.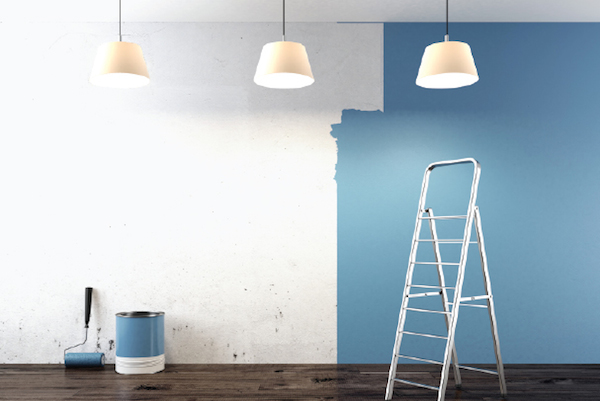 WHY FRANCHISE OWNERS LOVE THE BUSINESS:
There are a number of reasons why our Franchise Owners love their Color World franchise; from financial security to an improving work-life balance and creating a flexible schedule, the our business model has a lot to offer. Here's a few reasons you might want to keep learning about Color World:
Successful Concept:
While there are a number of franchise opportunities that offer house painting, very few know how to successfully offer all the services we provide and therefore position themselves as the convenient, one-stop-shop to their customers.
Outstanding Economics:
Color World is financially lucrative due to our plethora of revenue streams and our 20 years of testing on how to best capitalize on them. Where's the proof you ask?
Our item 19 of our Franchise Disclosure Document shows that our top territory generated revenue of $1,375,943 last year, taking home a net profit of $333,212.
And the best part? Unlike other franchise concepts that can generate these types of economics, you don't need $1 million to open a Color World franchise. In fact, you can get your first territory up and running for as little as $60,000!
Freedom and Flexibility:
Our Franchise Owners typically operate a 7am - 5pm business, and when they pull into their driveway and turn their phone off for the evening. When work is over for the day,family time becomes their priority.
Seasonality:
Depending on your location, Color World can be a seasonal business. During seasonal 'downtime' our most successful Franchise Owners are able to spend time with their families, take a well-deserved vacation or if they choose undertake smaller indoor carpentry jobs.
Minimum Employees Required:
In most cases, a Franchise Owner can manage several jobs at once by using subcontracting painting crews. On average, you will need to hire one office person for every 3 or 4 painting crews that are working.
Ramp-Up Time:
Once our Color World Owners sign the Franchise Agreement, they can ramp-up within a couple of months!

THE ROLE OF THE FRANCHISE OWNER:
We offer two different types of Franchise Ownership models; allowing those who love to be in their business every day the opportunity to do so, and also allow
Owner-Operator

As an owner-operator, you will be managing and overseeing all of the daily jobs, scheduling appointments, interacting with customers and managing finances.
Semi-Absentee
As a Semi-Absentee owner you will be responsible for overseeing the daily operations of the business. You will hire and manage staff including a small office staff, schedule employees, manage payroll and the oversee Color World marketing strategies.
Does this sound like something you could do, and do well? Then we would love to talk with you!