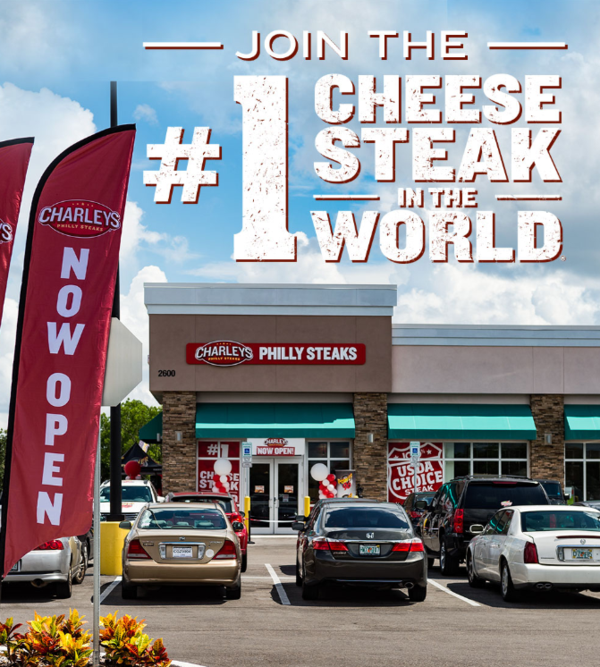 CHARLEYS PHILLY STEAKS FRANCHISE
The world's largest cheesesteak franchise is rapidly expanding throughout the United States
Are you ready to build your cheesesteak empire? Charleys Philly Steaks, the world's largest cheesesteak franchise, is ready to help you turn your dream into reality. Since our founding in 1986, Charleys Philly Steaks has served the No. 1 Cheesesteak in the World, and over 30 years later, Charleys has more than 630 locations open in the United States and around the world. Charleys Philly Steaks has won millions of fans by:
Focusing on quality ingredients, including 100% USDA choice steak
Implementing a simple menu
Providing incredible customer service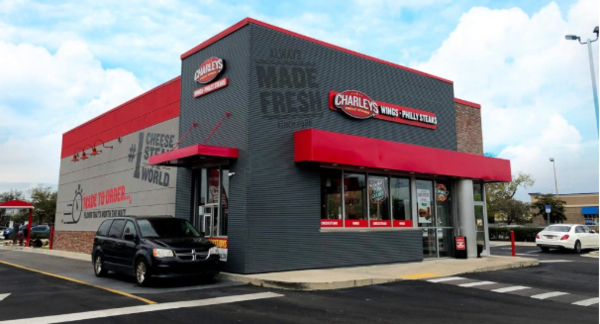 As a franchise opportunity, Charleys Philly Steaks can't be beat. With a chic, new restaurant design, the addition of wings to our menu, streamlined operations, and exceptional training, Charleys Philly Steaks is ready for national expansion.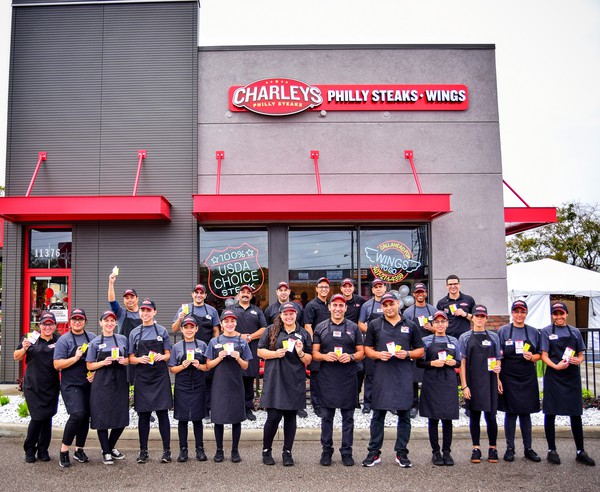 The Company
Charleys Philly Steaks was founded in 1986 by our CEO, Charley Shin, and has since become the world's largest Philly cheesesteak franchise. With more than 630 locations open throughout the nation and around the world, Charleys Philly Steaks has helped hundreds of entrepreneurs thrive in a business that emphasizes exceptional food, exceptional customer service, and community. In 2020, our brand is stronger than ever. With new streamlined operations that maximize profitability and a restaurant model for any location, Charleys Philly Steaks is ready for nationwide growth.
The Industry
Charleys Philly Steaks offers something completely unique in the QSR industry. We offer delicious, made-to-order food that is affordable without sacrificing quality. This is why, after more than 30 years in business, Charleys has grown to over 630 locations around the world. And we're still growing. In fact, while cheesesteaks and wings are two of the most popular food items, they are still vastly underrepresented in a landscape that is dominated by chicken, burgers, pizza and Mexican food. This means that there is ample opportunity for entrepreneurs to own a business that immediately stands out in their communities.
The Opportunity
Our 30+ years of experience in franchising means that we have significant experience in helping our franchise owners select the perfect location. This is why we have developed several restaurant models to offer our franchise owners flexibility and versatility. Our business model can work in freestanding units with drive-thrus, end caps, in-line locations in strip malls, food courts in malls and airports, as well as non-traditional locations such as travel plazas, office complexes and co-branding opportunities in convenience and gas station locations. Our proven site selection process is the key ingredient in why we're the largest cheesesteak franchise in the world.
The Benefits
Our restaurants require a small footprint, which reduces rent costs
Our streamlined business model reduces labor and maximizes productivity
Highly efficient inventory management leads to minimal food waste
Strong buying power assures franchisees benefit from low food costs
Growth is available in most markets
World-class support systems and training
Menu that leverages Fresh, Made-To-Order offerings
Contact us today to discuss the various franchise options available!
"Our only priority is to ensure that our franchisees are profitable," Charley Shin says. "We have developed a strong culture of support that helps our franchisees in every aspect of running their businesses, and we're enormously proud of their achievements. We can't wait to welcome more entrepreneurs into our franchise family as we continue to expand across the United States."