Our History
It all began back in 1981, Big Town Hero was just a twinkle in the eye of a young college student. His idea: to provide a healthy, better-tasting alternative to fast-food restaurants – a sandwich shop that served great food with service to match.
Our founder got his experience in the sandwich business in the college town of Corvallis, Oregon. The unique, fresh sandwiches on homemade bread were an instant success, and the Big Town legend was born (although it was known as Campus Hero back then).
Today, Big Town Hero boasts a number of stores throughout the West; each with an in-store bakery where we prepare our famous bread from scratch every day. And our numbers are growing as fast as our reputation.
Through the growth, one thing has remained unchanged – our commitment to quality and service.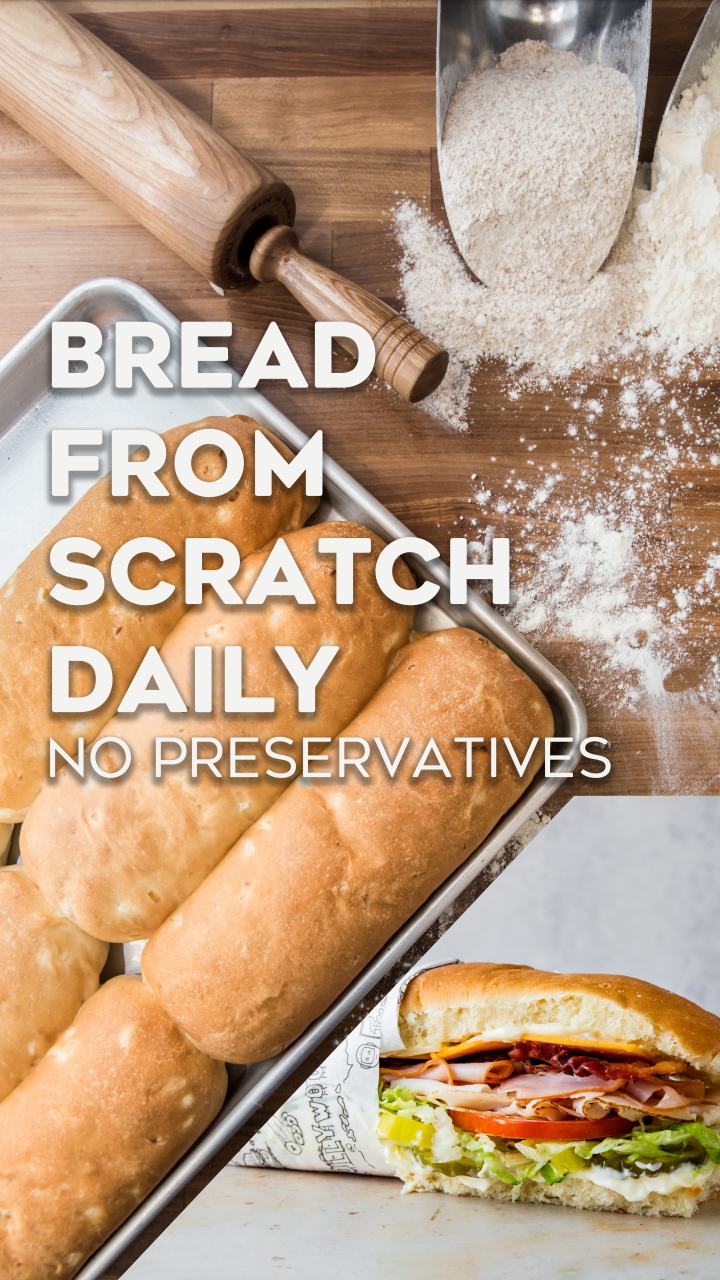 The Big Town Hero Opportunity
State of the Industry
Fast casual is a blending of fast food and casual dining experiences, where customers expect speed and high quality ingredients. This segment of the restaurant business has outpaced all others in growth for the last decade. Sandwiches remain a popular item, with 61% of consumers eating them at least once a week. These two factors combine to position Big Town Hero with the perfect opportunity to succeed.
Why Big Town Hero?
Our franchisees are our partners, and we only succeed together. After your initial training, we will work with you to help you accomplish your goals, whether that is to only have a 1 day work week, or grow your business into a sandwich empire! We have various pathways for you as a franchisee to expand and grow with us, such as multi-unit ownership, developing a territory, becoming an area developer, etc. For the right person, there is no limit to what you can achieve!
Our commitment to success
Not everyone is made out to be a business owner, and even more so, not everyone is right to be a Big Town Hero owner. We are selective of who we work with because we want to make sure that every franchisee is successful. A bad operator can not only bring their location down, but the brand as a whole. As such, we have a screening process for potential franchisees to make sure that you are a good fit for our system, and that we are the right choice for you!
Do you have what it takes?
Entrepreneurial spirit, ambition, commitment to hard work, total involvement in the daily operation of your Big Town Hero restaurant, the ability to interact with people and the ability to meet our financial requirements. Your willingness to learn and apply your new skill sets learned are crucial to your success. Of course, we are here along every step of your journey with the experiences to help coach and guide you to success.