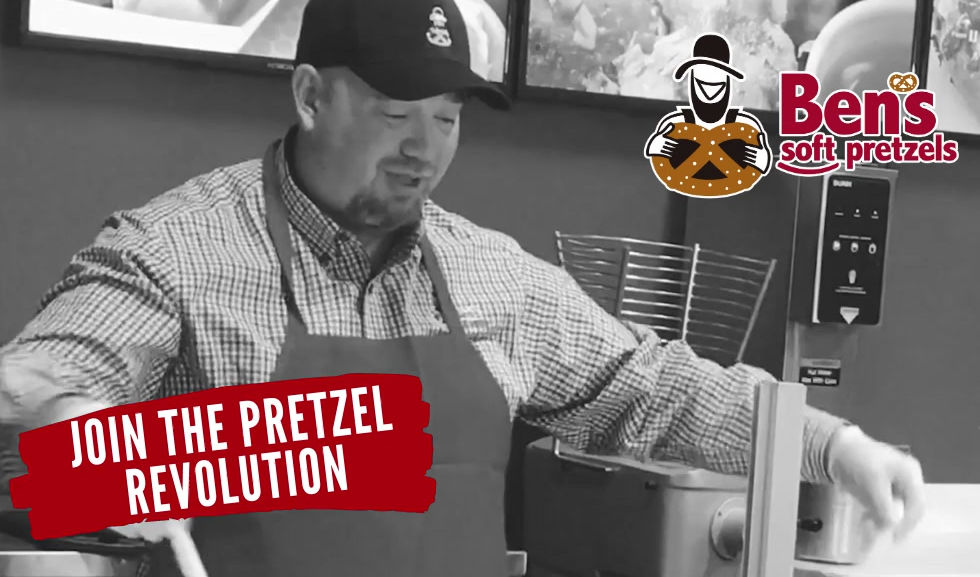 Ben's Soft Pretzels started in 2008 in America's heartland by three visionary entrepreneurs who were passionate about great tasting food. Scott Jones, Brian Krider, and Benjamin Miller co-founded Ben's Soft Pretzels after a divine sequence of events brought the three businessmen together.
The first Ben's Soft Pretzels bakery opened in 2008 in Concord Mall in Elkhart, Indiana, and the first franchise was awarded in 2013.
Today there are more than 85 Ben's Soft Pretzels bakeries in 10 states!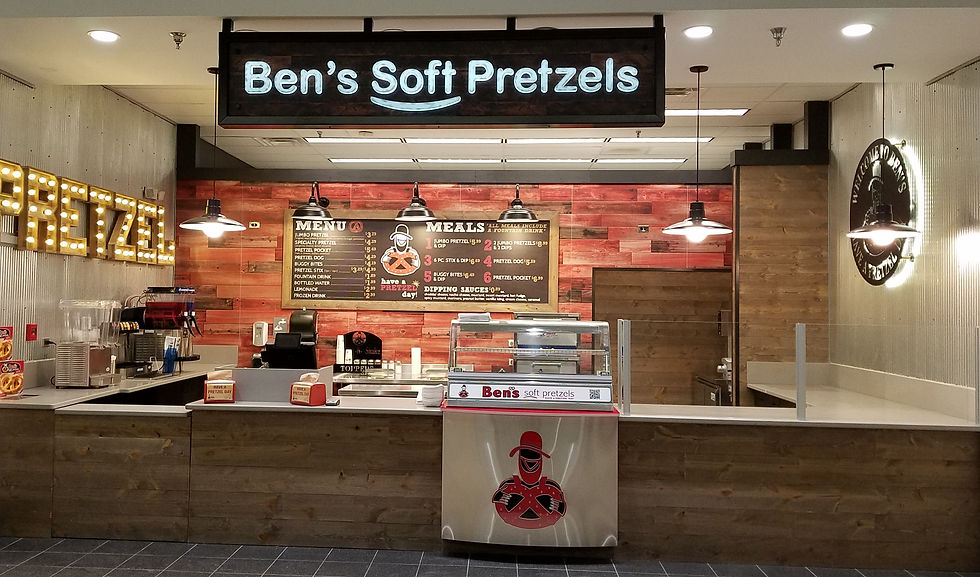 CRAVE-INDUCING PRODUCT.
It's L-O-V-E at first bite. We've been told our Amish-Inspired, Jumbo Soft Pretzels are legendary and who are we to argue? Made fresh daily in each of our more than 85+ pretzel bakeries and concessions, our pretzels are far from ordinary.
WHY ARE OUR PRETZELS SO LEGENDARY? BECAUSE...
It's an Amish-inspired recipe
Our dough is made fresh, on-site, daily
The pretzels are hand rolled
Our pretzels are nearly 2x the size of other soft pretzels
Our pretzels are preservative free
We use imported German salt
Our pretzels are Yeast-risen
We have exceptional customer service
The secret ingredient is LOVE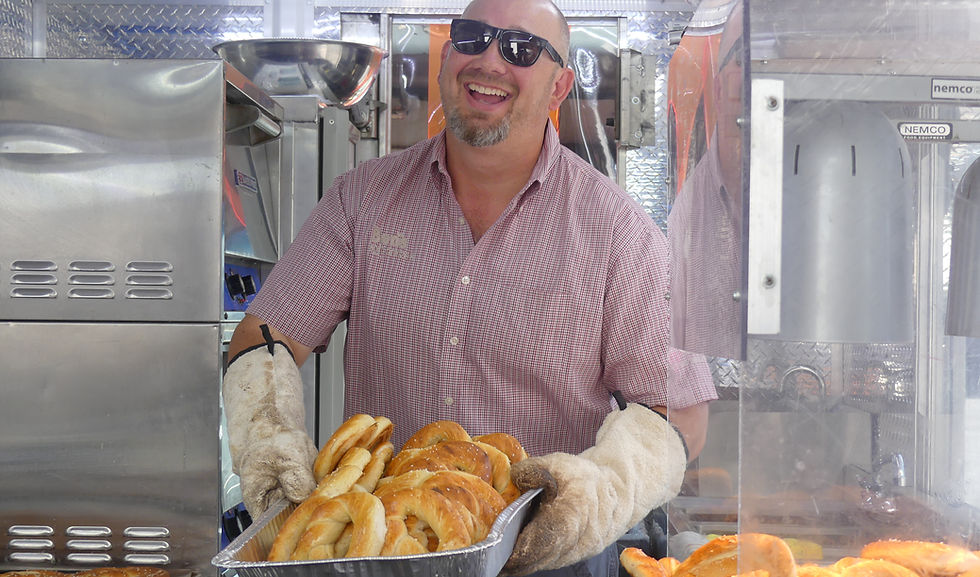 Let Us Help You Turn Dough Into Dough.
As a leader in the soft pretzel market, Ben's Soft Pretzels is one of the fastest growing quick-serve Franchises in the US. We are currently looking for Franchise Partners to be a part of the Ben's Soft Pretzels Family who want to live out their dream of owning their own business, while building a legacy and putting smiles on the faces of thousands of happy customers.
Ben's Soft Pretzels offers our Franchise Partners:
A delicious product that sells itself
A simple concept
State-of-the art training and exemplary on-going support
A low investment
Simple, streamlined processes
Tools to help you