Imagine opening your mailbox on your birthday and finding valuable gift cards from the best restaurants, day spas, jewelry stores, and gift shops in your home town...That's BirthdayPak!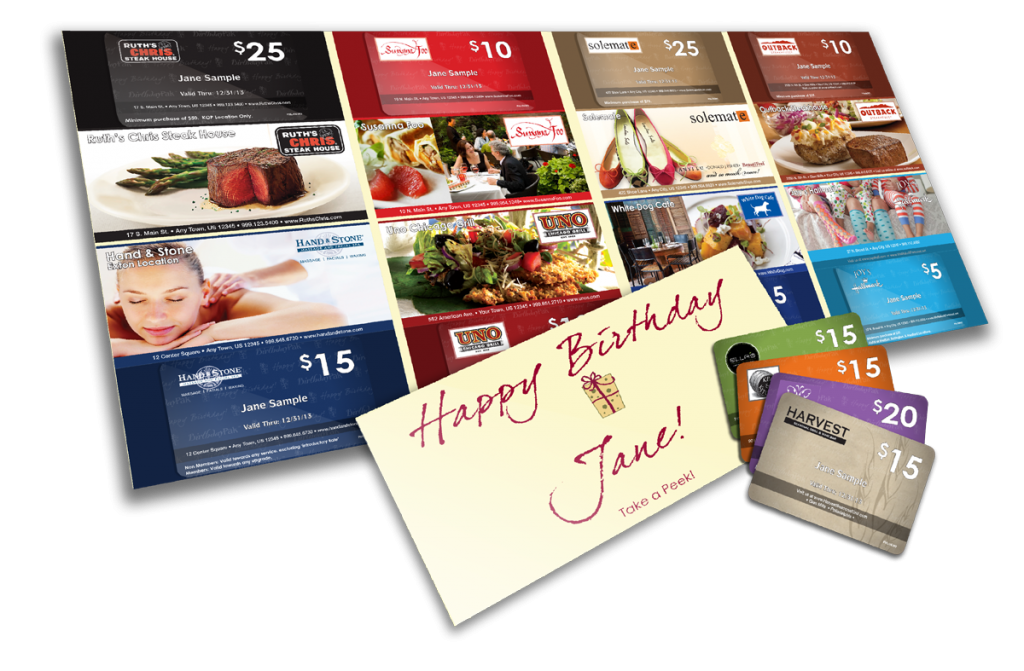 BirthdayPak is a proven marketing platform that combines cooperative direct mail with online digital marketing techniques to connect upscale businesses, such as restaurants, salons, and gift shops with their best potential customers living in their immediate community through the celebration of birthdays...a proven driver for consumer spending.
Owning a BirthdayPak Franchise can be very lucrative while offering all of the risk-mitigating benefits that come with franchising! You work from your own home and set your own schedule. In addition, as a BirthdayPak Franchisee, you'll help local business owners meet their business goals while bringing smiles to thousands of local community members each month as they receive their very own BirthdayPak featuring your advertisers!

A BirthdayPak Franchisee networks with upscale businesses located in their community who want to advertise their businesses to a carefully selected audience. These business owners have worked hard to build their brand and typically choose advertising channels with extreme care to protect what they have built. BirthdayPak delivers immediate results from the perfect customer, but does so in a way that protects their brand and image in the community.
There is no other advertising platform like BirthdayPak! Connecting upscale local businesses with their local affluent community members make BirthdayPak a unique turnkey marketing solution for the most discerning of businesses.