New to Property Management? Become a PMI Franchisee.
As one of the fastest growing franchises in the country, Property Management Inc. is truly in a class of its own. PMI's proven, comprehensive franchise program gives you the tools you need to get started on your path to success. The benefits you will receive from PMI's property manager franchise system will give you the competitive advantage required to succeed in the property management industry.
PMI's property management franchise system is comprised of four core systems that when combined together deliver a turn-key business system to the franchise owner. These systems are what ultimately give you an advantage in the marketplace.
Property Manager Franchise Back Office System
Franchise Property Management System
Client Lead & Marketing Systems
Training and Support Systems

ACHIEVE SUCCESS WITH PMI'S PROPERTY MANAGEMENT FRANCHISE
PMI's main priority is to help increase the value of your community. Our managerial staff provides a variety of ways to help your HOA achieve this goal.
Proven Business Model
One of the best reasons to join the PMI franchise group is the fact that the road that leads to a successful business has already been laid out for franchise owners after years of trial and error in the property management industry. We know how to help new property management franchises business owners avoid the pitfalls, expenses, and risks of starting a business from scratch.
Support Along The Way
PMI's franchise program supports franchisees every step of the way on their path to building a successful property management business. Owning a Property Management Inc. franchise is a smart way to go into business for yourself – but not by yourself.
Training to Achieve Success
Many have the impression that they have to be an expert in marketing, finance, business management or even real estate to be successful in property management. Not with Property Management Inc. When you join PMI, you learn everything you need to know and PMI's expert team provides the expertise needed to achieve success in the industry of property management. You receive full property management training from industry experts, along with a comprehensive recipe for success.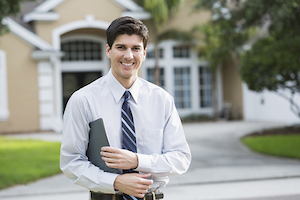 PROPERTY MANAGEMENT FRANCHISE MARKETING & ACQUISITIONS
After receiving PMI's advanced training, you will be excited to dive into the comprehensive marketing services offered by PMI. The PMI client acquisition and marketing system focuses on three core areas.
Traditional Marketing
Online Marketing
Referral Marketing
READY TO GET STARTED?
Joining the Property Management Inc. franchise system is an exciting leap towards achieving the independence and growth potential that comes from being in business for yourself- but not by yourself. PMI is eager to help you every step of the way. Here's what you can expect during the next steps on your way to becoming part of the Property Management Inc. franchise family.
Fill-out the form now.